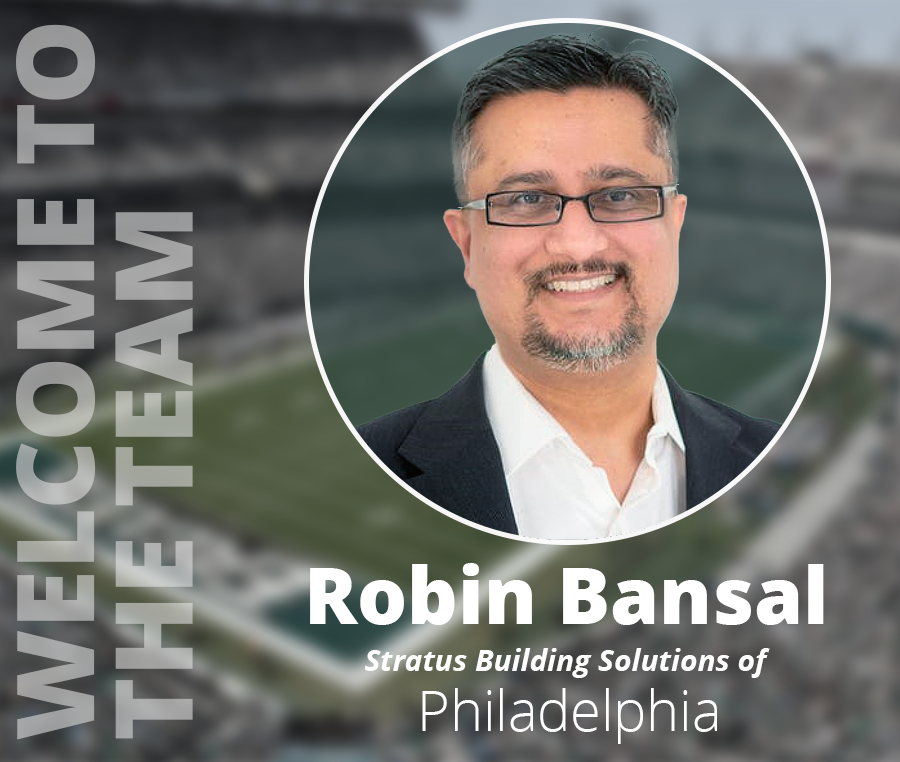 Welcome Robin Bansal
Stratus Building Solutions, the nation's leading green commercial cleaning and janitorial services franchise, is announcing a new owner for its Philadelphia territory. Franchising veteran Robin Bansal is taking over from longtime owners John and Bonnie Coleman after 16 years. Bansal brings a wealth of franchising experience to the brand. He already owns multiple locations of Plato's Closets, Palm Beach Tan Salons, and Hand & Stone spas. 
Seasoned Franchise Executive Will Use Experience to Grow Brand in the Area
"This is a business opportunity I just couldn't pass up," said Bansal. "Stratus is already an established brand in this community, and we will work to continue it's success and keep serving our neighbors with first-class commercial cleaning."
Bansal plans to use his established network in the Philadelphia area to accelerate growth. He is originally from Delhi, holds an MBA from Cornell University, and enjoys spending time with his 13-year-old son. 
Stratus Building Solutions Announces New Ownership in Philadelphia
"Robin is a terrific fit for the culture we are building at Stratus," said Doug Flaig, Stratus Building Solutions President. "He's competitive and holds himself and his teams to a very high standard. I am expecting this transfer of ownership to be smooth and extremely successful."
 
Founded in 2006, Stratus Building Solutions is the industry leader in using Green Seal certified products, meaning they're non-toxic, biodegradable, and safe not only for humans but the environment as well. They also utilize state-of-the-art technology such as microfiber cleaning cloths and mops. With over 3,200 units across the U.S. and Canada, Stratus specializes in everything from carpet and window cleaning to hard floor care and disinfecting and are masters of the janitorial arts.  
  
Over the past three years, Stratus Building Solutions has seen a nearly 41% increase in growth across the U.S. and Canada. Its proven model of offering training and support to franchisees while staying committed to safe, efficient cleaning and janitorial practices has helped Stratus become one of the most sought-after companies. They service an ever-growing variety of clients, from schools, shopping centers, warehouses, and car dealerships, to religious centers, professional offices, daycares, retail stores, and much more.  
If you are interested in franchising with Stratus Building Solutions, check out our Master Franchise Opportunities.

More Information About Stratus of Philadelphia
Visit the local website for: Stratus Building Solutions of Philadelphia for commercial cleaning, post-construction cleaning, commercial carpet cleaning, or franchise opportunities in Philadelphia and the surrounding area.