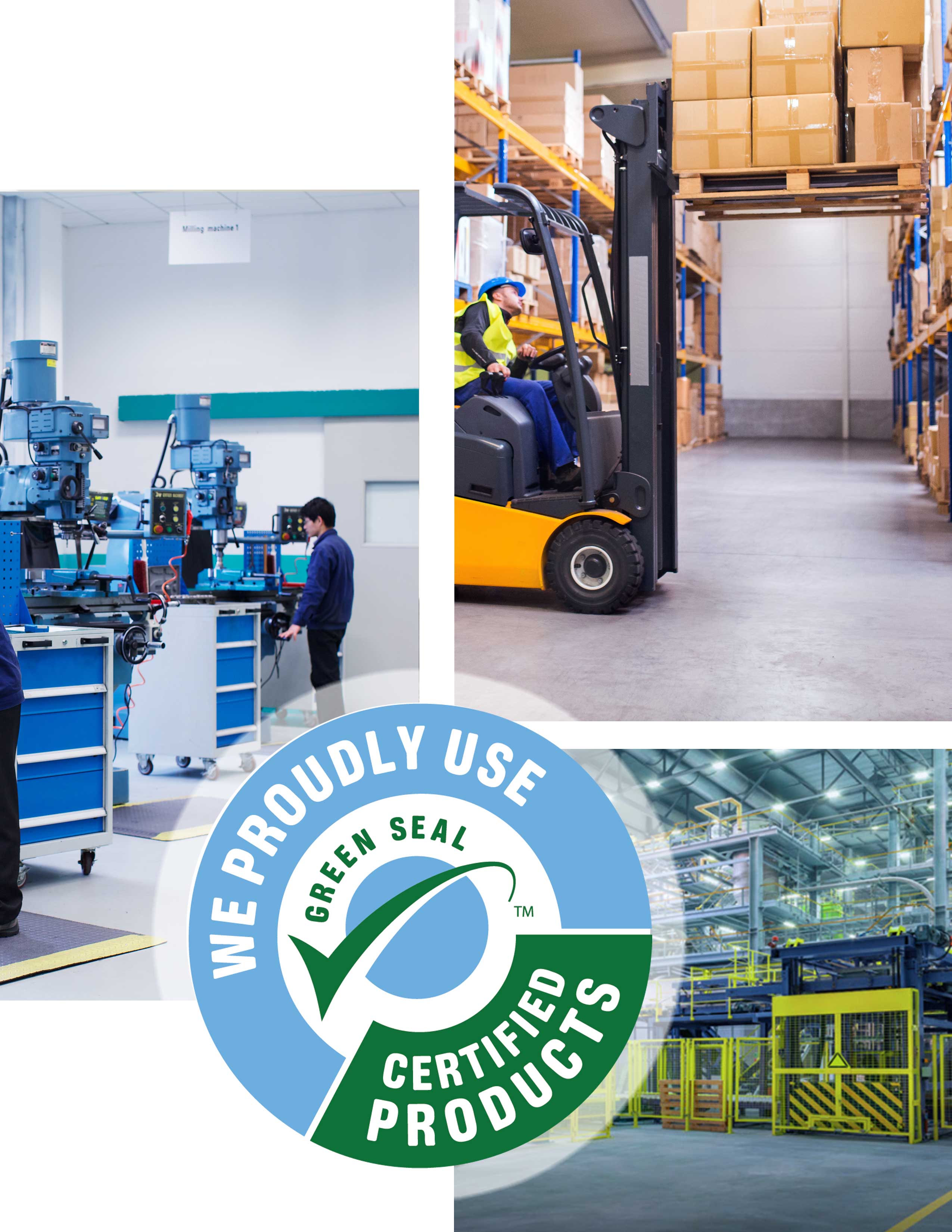 Customized Industrial Cleaning Services
Large industrial and manufacturing facilities have a lot of moving parts. Don't let dirt, dust, or debris slow you down. Instead, turn to a cleaning company that can support your facility's needs. Over the past 10 years, the Stratus Building Solutions franchisees and team has mastered a wide range of janitorial services, including industrial cleaning services for a wide variety of industries.
From acute and detailed care in sensitive environments to deep cleaning in more heavily used areas, our franchisees have the knowledge and experience to take on any cleaning task.
Make sure your facility runs like clockwork with warehouse cleaning services from a dedicated cleaning team. When you work with our franchisees, you receive the personalized attention and high-quality industrial cleaning services you deserve.
Count on our Stratus franchisees whether you need daily or weekly cleaning, or a one-time deep clean of your facility.
Our franchisees and their staff are happy to work with your schedule, so your day-to-day tasks aren't negatively impacted. 
Customized Services
Small offices to large facilities, Stratus has you covered.
Environmentally Friendly
Green Seal Certified chemicals and green processes are our standard.
Disinfecting Services
Stratus is here to help with your emergency and recurring needs.
Latest in Cleaning Technology
Cutting edge tools and processes assure the highest level of clean.
Ensuring High-Quality Industrial Cleaning Solutions
High productivity is key in your facility. Our janitorial cleaning solutions go beyond just scrubbing up the daily messes of the job. Special attention to high-traffic areas like break rooms, kitchens, and restrooms also deserve that expert level of cleaning to maintain the health and wellbeing of your employees.
Rest assured that our franchisees use only the best quality industrial cleaners to complete our job, no matter what area they are focusing on in your facility. They implement Green Cleaning services using our proprietary line of products. These chemicals are non-toxic, fragrance-free, and biodegradable. This means you don't have to worry about fumes affecting your employees or any sensitive products you store in your facility.
Work with a warehouse cleaning company that offers personalized services that meets all your facility's needs. Your local Stratus franchise provides an expert-level customer service experience. Call today to get started.