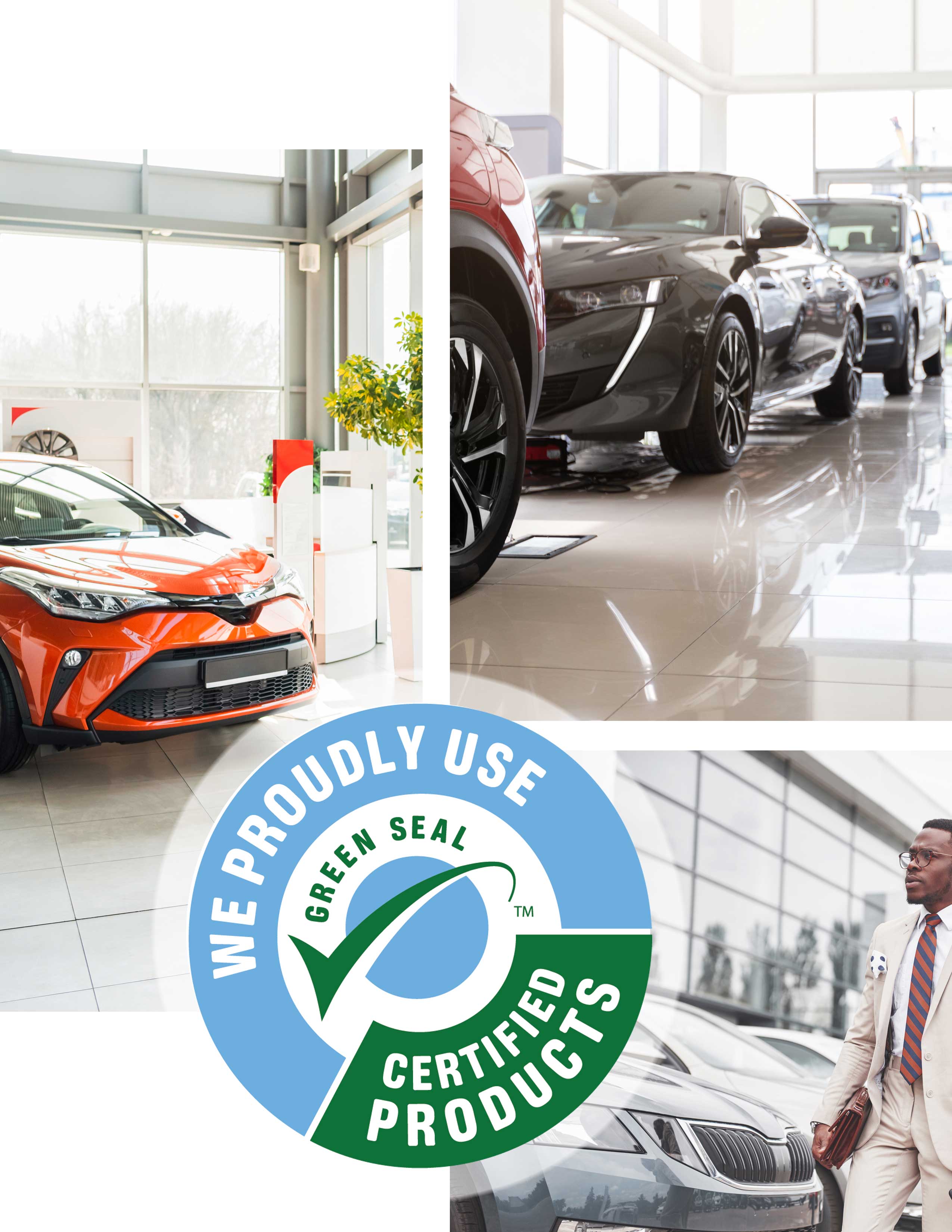 Top-Level Car Dealership Cleaning Services
When your customers are shopping for a car they expect shiny and new. If your restrooms, showroom floor, or offices don't match, what does that leave them thinking? Don't let the cleanliness of your facility put doubt in your buyer's mind, hire your local Stratus Building Solutions franchise to leave your dealership shiny and clean!
Stratus franchisees excel in dealership cleaning services, from luxury car dealerships on Long Island to boat dealerships in the midwest, and RV dealerships across the country - we have you covered. Start your day knowing the experts in the industry have taken care of every detail to make sure your dealership is ready to go, the moment you open the doors. We have the referrals, just ask!
In the Details. What defines a great clean, whether automobile or facility is the attention to detail. Stratus Building Solutions franchisees focus on exactly that. Your large showroom windows, coffee station and your heavily used linoleum flooring - be assured that not a detail is overlooked.
 
Spotless and Clean. Our signature commercial cleaning processes incorporate state-of-the-art chemicals and materials all focus on eliminating harmful germs and harsh chemicals to keep your employees and customers safe.
 
Stratus Car Dealership Disinfecting Services. A lot of people come through your facility every week if you are looking for that extra level of commercial clean Stratus Building Solutions' Sani-Spritz or UV-C Sanitation Wand can be used in high traffic and hard to reach areas.
 
Green Means Go. Our green janitorial services come standard from using our certified green commercial cleaning chemicals, reusable microfiber towels, HEPA filtration vacuums, 100% post-consumer recycled tools and materials - we offer all at no additional charge to you.
 
Trademark Reliability. Uniformed, badged and with an aptitude for security, you can assure that your dealership and inventory are safe and you maintain that professional image when receiving services from Stratus. Bonded and Insured. Every one of our cleaners is covered by our Workers Compensation, Liability, and Bond insurance programs.
 
Quality Guaranteed. We perform quality checks at your dealership on a regular basis and assess our performance on a 50 point, 5-star rated system. If 5-star cleaning quality is not being met, we will make it right.
Customized Services
Small offices to large facilities, Stratus has you covered.
Environmentally Friendly
Green Seal Certified chemicals and green processes are our standard.
Disinfecting Services
Stratus is here to help with your emergency and recurring needs.
Latest in Cleaning Technology
Cutting edge tools and processes assure the highest level of clean.