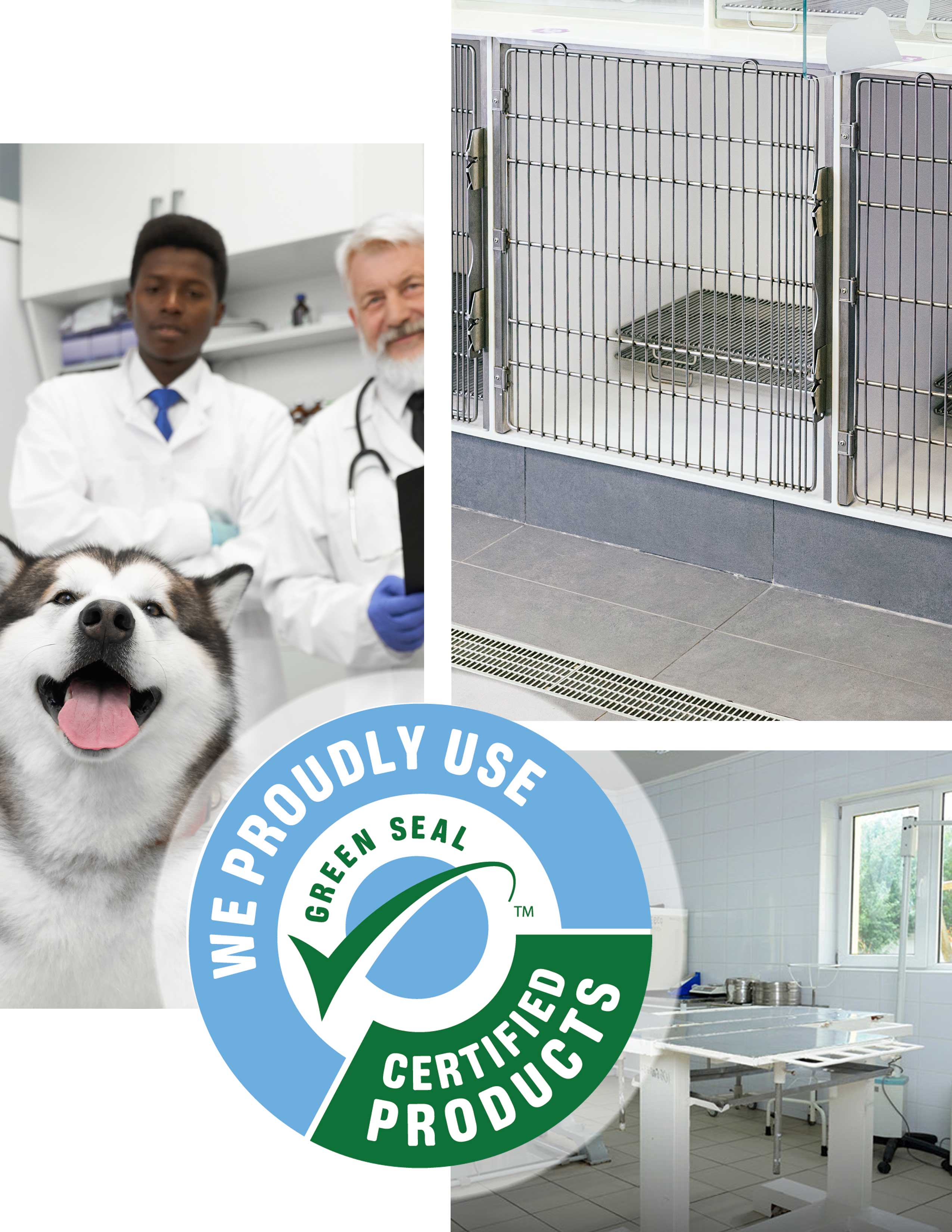 Detailed Veterinary Office Cleaning
There are plenty of unexpected messes at your veterinarian office, from your shedding patients to sick animals who just aren't feeling their best—there is a lot you and your staff already have to manage. Leave your veterinary office cleaning to the professionals at Stratus Building Solutions. 
Whether you are an animal emergency care center, general or specialized clinic, or part of a nonprofit, you take every care and precaution to make sure your feathery, furry and scaley patients are as safe and healthy as possible. You don't have to gamble with a commercial cleaning company that does not hold themselves to the same requirements. Stratus Building Solutions commercial cleaning services is here for you and understands your clinic's specific needs.
Dependable Veterinary Sanitizing Services
The health of our customers, their clients, and employees has always been the priority to Stratus Building Solutions and is no different when it comes to caring for your clinic over other medical facilities we service. The franchise cleaners who will be maintaining your animal clinic are specially trained in our Hospital/Medical Clinical Training Program, which focuses on the particular depth of cleans required by medical-grade facilities like your own. Trust in us to provide services for all of the items on your veterinary cleaning list, including:
Medical-grade commercial cleaning
Cross-contamination prevention tools and materials
Disinfecting services for veterinarian offices
Cleaning standards associated with bloodborne pathogens
Improved indoor air quality with HEPA filtrations vacuums and microfiber
Medical grade floor care
Exam room cleaning
Cleaning of offices, exam rooms, surgical suites, imaging areas, lobbies, and kennel areas
Experienced Veterinary Office Cleaning
With a heritage of over 30 years of experience in commercial cleaning and janitorial services on a national level, Stratus Building Solutions commitment to quality and customer service is unmatched in the industry:
Franchise-backed small business owners
Consistent quality audits based on a 50-point system
Monthly customer satisfaction reviews 
Extensive training/certification programs
Uniformed janitors with photo identification
24/7 Customer Service
 
Customized Services
Small offices to large facilities, Stratus has you covered.
Environmentally Friendly
Green Seal Certified chemicals and green processes are our standard.
Disinfecting Services
Stratus is here to help with your emergency and recurring needs.
Latest in Cleaning Technology
Cutting edge tools and processes assure the highest level of clean.