Try Your Hand at a Commercial Cleaning Franchise in San Antonio, TX
So many people dream of owning a business but assume it isn't possible without high levels of wealth or connections. That isn't so with Stratus Building Solutions. Our company offers locals of all income levels the chance to join our commercial cleaning franchise in San Antonio, TX. The ever-present, ever-growing demand for green cleaning makes this a dependable source of extra income, experience, and skills. No matter what the economy is like, every company needs to maintain a clean work environment, and many are legally required to do so. 
You can also take comfort in the fact that you don't have to go through the office cleaning franchise process alone. There are plenty of support offices with teams of professionals ready to help you decide on the ideal level of investment for your situation. With your hard work and our expertise, there's no reason you can't quickly get your business off the ground.
We look forward to helping you work your way up.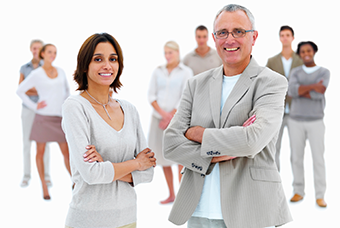 Why a Stratus Franchise?
Stratus Building Solutions provides an environmentally friendly commercial cleaning experience driven by entrepreneurial, small business owners and regional support centers... Learn More.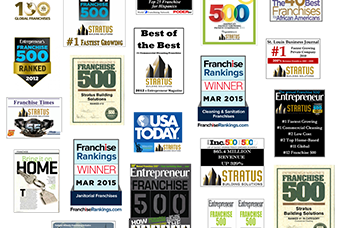 Award Winning Opportunity
Stratus Building Solutions thrives as an innovative franchise company in the Commercial Cleaning Services Industry, gaining top recognition from Entrepreneur Magazine in 2016, 2017 and 2018... Learn More.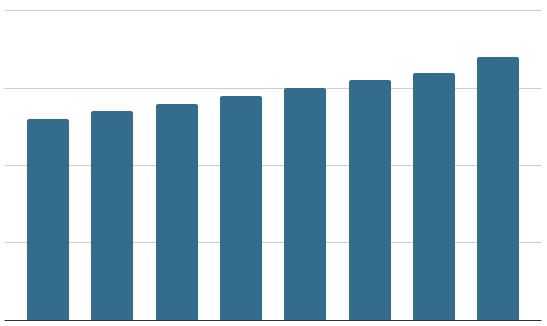 Why Janitorial Services?
The Commercial Cleaning and Janitorial Industry is one of the fastest growing service industries in the world today and is projected to continue to provide tremendous opportunity... Learn More.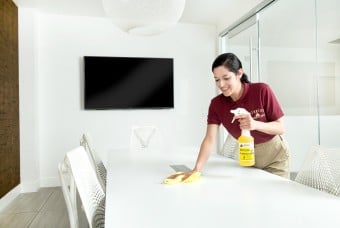 The Stratus Difference
Stratus Building Solutions offers a turn-key, janitorial service unit franchise opportunities... Learn more.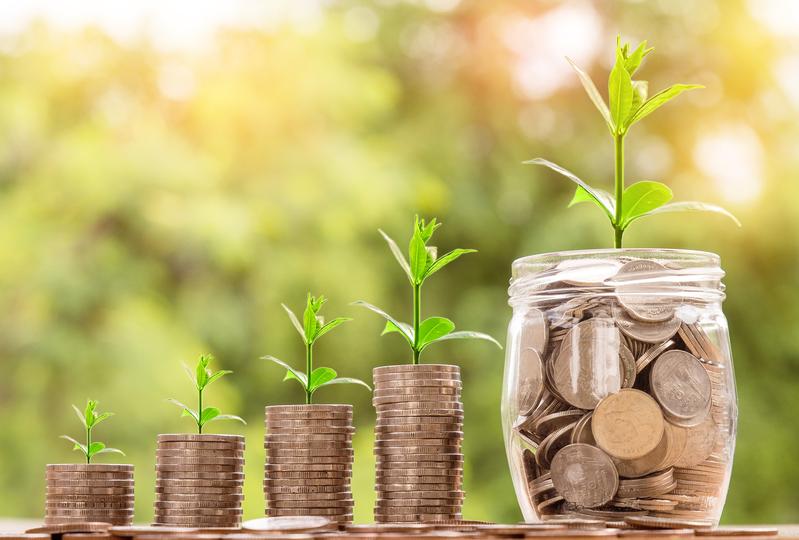 Success for Today and the Future
Stratus Building Solutions' Unit Franchise business model targets recurring revenue streams based on contracted services, assuring a consistent income for today and into the future... Learn More.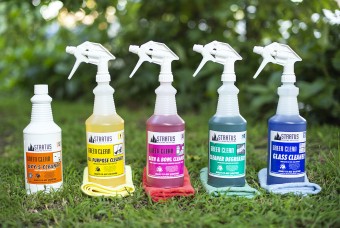 At the Forefront
In an ever-increasing health and environmentally conscious consumer market, the demand for Stratus® Green Clean services puts it at the forefront of the commercial cleaning industry... Learn more.
Green Cleaning Business 
As clients become more health- and environment-minded, the need for eco-friendly methods in just about everything will soar. Our janitorial service franchise is designed to help you capitalize on that. We train all of our cleaners to use microfibers to reduce chemicals, HEPA filters to relieve allergies, and UV-C light. 
The few chemicals we do use are nontoxic, biodegradable, and Green Seal-certified. Any organization that caters to children, such as schools and daycares, is sure to appreciate that our materials are safe for them. 
Our Levels of Investment 
The great thing about our commercial cleaning franchise is that it's within reach for people at all socioeconomic levels. Our down payments are some of the industry's lowest at around $1,000, and our entry-level opportunities range from $3,000-$12,000. This is an excellent place to start until you're ready to go on to the management level. That carries a range of $13,500-$23,700, and finally, our executive level is anywhere from $27,000 to $49,500. 
Contact us for information on becoming a franchisee. With us around, owning a business is more than a lofty dream.

140 Heimer Road, Ste 610
|
San Antonio
,
TX
|
78232
US
|
(210) 664-3144