Commercial Cleaning Franchise Opportunities in Delmarva
To inquire about turn-key commercial cleaning franchise opportunities in the Delmarva or Delaware areas, look no further than Stratus Building Solutions. We're honored to be part of the Top 100 Home Based Franchise Opportunities for 2016. As members of the USGBC, we truly care about promoting sustainability when it comes to buildings designs, operations, and construction. You'll find that we also support VetFran, which is designed to help veterans who want to invest and work in the small business industry.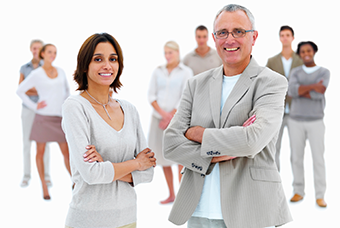 Why a Stratus Franchise?
Stratus Building Solutions provides an environmentally friendly commercial cleaning experience driven by entrepreneurial, small business owners and regional support centers... Learn More.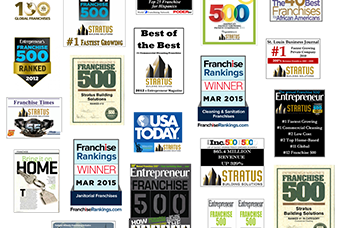 Award Winning Opportunity
Stratus Building Solutions thrives as an innovative franchise company in the Commercial Cleaning Services Industry, gaining top recognition from Entrepreneur Magazine in 2016, 2017 and 2018... Learn More.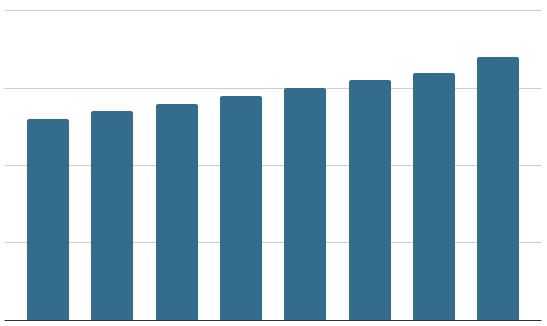 Why Janitorial Services?
The Commercial Cleaning and Janitorial Industry is one of the fastest growing service industries in the world today and is projected to continue to provide tremendous opportunity... Learn More.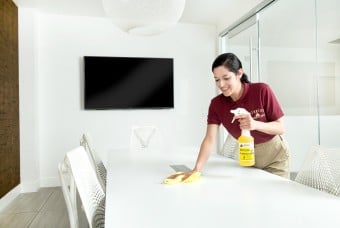 The Stratus Difference
Stratus Building Solutions offers a turn-key, janitorial service unit franchise opportunities... Learn more.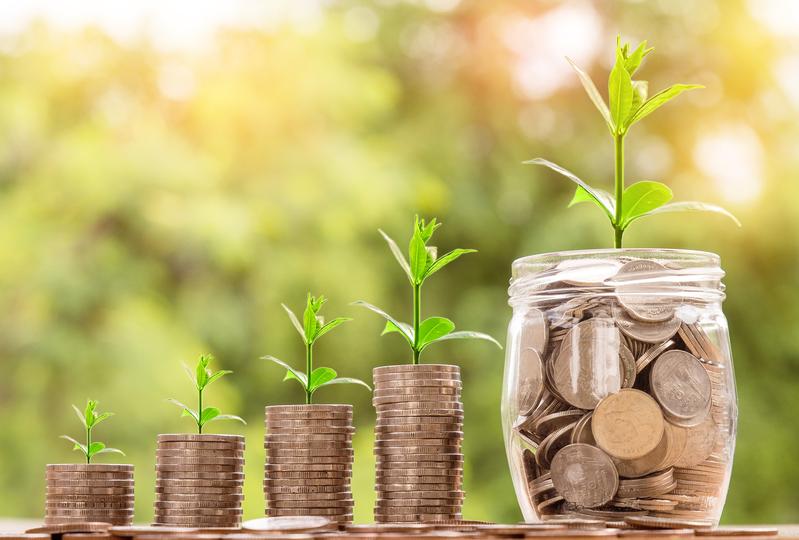 Success for Today and the Future
Stratus Building Solutions' Unit Franchise business model targets recurring revenue streams based on contracted services, assuring a consistent income for today and into the future... Learn More.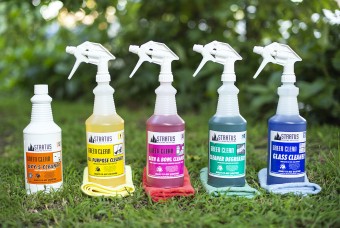 At the Forefront
In an ever-increasing health and environmentally conscious consumer market, the demand for Stratus® Green Clean services puts it at the forefront of the commercial cleaning industry... Learn more.
Discover Our Franchise Options
As a Top 20 Ranked business in 2010, 2011, and 2012, our company has friendly, knowledgeable professionals on staff to help you become successful. From small startup office cleaning companies to large, multifacility services, we assist future business owners with practically all phases of the franchise process. From us, you'll receive guaranteed sales accounts as well as regionally based training and support at all times.
Our Affordable Franchise Opportunities
For as low as $1,000 down, people throughout our community can get in with a company that has the lowest costs in the industry. This means you don't have to break the bank when you join our team of owner-operators. Since your success is our only business, we try to make the process as simple and pleasant as possible. Some people may only need to supplement their income, and this is where we come into play. You can even enjoy the perks of ownership on a part-time schedule.
A janitorial service franchise with us may be the best way for you to make your dreams of running a company come true. Let us help you get your business going. If you're in Delmarva, DE, contact Stratus Building Solutions today to discuss your future business plans. Our goal is to support the unique commercial cleaning plans of all our new and current franchisees.

625 Dawson Drive
Suite D
|
Newark
,
DE
|
19713
US
|
(302) 217-3133