Will Hunting, Argus Filch, Joe Dirt, and Carl Reed. What do these names have in common? These characters in famous movies portray—drumroll please—janitors.
Traditionally, janitors are depicted mopping floors or emptying trash, which is a part of the job. But just like the characters in these movies have more depth, there is so much more involved than just those tasks. While it is certainly not glamorous, it is vital in any business or commercial building.
Let's break down what these unsung heroes do and why they are essential to keep a business functioning. 
What are janitorial services?
Janitorial services are cleaning and maintenance tasks professionals provide to keep buildings and their spaces clean, tidy, and in good condition.
Janitorial services typically include:
Surface Cleaning
Floor Cleaning
Restroom Cleaning
Trash Removal
Window Cleaning
Kitchen And Break Room Cleaning
 
Let's dive deeper into these janitorial services to provide an overview of what they entail. 
Surface Cleaning: This involves dusting, wiping, and cleaning surfaces such as desks, countertops, and tables.
 
Floor Cleaning: This includes sweeping, mopping, and vacuuming floors. Depending on the type of flooring, it may also involve waxing, buffing, or carpet cleaning.
 
Restroom Cleaning: Cleaning and sanitizing restrooms is crucial to janitorial services. This includes cleaning toilets, sinks, and mirrors, as well as replenishing restroom supplies like toilet paper and soap.
 
Trash Removal: Emptying trash bins and replacing trash bags is routine. Recycling and proper disposal of waste materials are also part of this service.
 
Window Cleaning: Janitors may clean interior windows, glass partitions, or glass doors to maintain a clean and clear appearance.
 
Kitchen and Break Room Cleaning: Cleaning and sanitizing kitchen appliances, countertops, sinks, and microwaves in break rooms or kitchens within a facility.
 
Dusting and Cobweb Removal: Removing dust from surfaces, vents, and corners of rooms. Janitors may also clear away cobwebs.
 
Disinfection and Sanitization: Especially important in light of health concerns such as the flu or COVID-19, janitorial services may include disinfecting high-touch surfaces to reduce the spread of germs and viruses.
 
Light Fixture Cleaning: Dusting and cleaning light fixtures to maintain a well-lit and clean environment.
 
Furniture Cleaning: Dusting and cleaning office furniture, chairs, and seating areas.
 
Vacuuming and Carpet Cleaning: Vacuuming carpets and, if needed, shampooing or deep cleaning them to remove dirt and stains.
 
Supply Restocking: Keeping track of and restocking essential supplies like toilet paper, hand soap, paper towels, and cleaning chemicals.
 
Specialized Cleaning Services: Some facilities may require specialized cleaning services, such as cleaning medical equipment in healthcare settings or cleaning industrial machinery in manufacturing facilities.
 
Exterior Maintenance: Depending on the contract, janitorial services may include maintaining exterior walkways, cleaning exterior windows, and removing debris from parking lots.
 
While not every janitor may be a secret math genius or on a quest to find their parents, every janitor does an important job. The work that they do matters for any commercial building or business. These services are important because a neat and spotless environment decreases distractions and increase productivity. It puts forth a positive first, second, and third impression. Furthermore, a clean environment is a healthy environment. Contact us today to learn more about the janitorial services offered by Stratus Building Solutions.
---
About the Author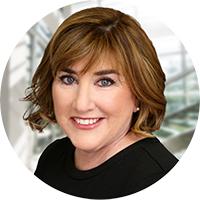 Maureen DiStefano, the Vice President of Operations at Stratus Building Solutions, is a seasoned franchise executive with over 20 years of experience with several national brands. She began her career at the ARAMARK Corporation and moved on to leadership roles in operations & development with the Delaware North Company, Popeyes Chicken, Dunkin' Brands/ Inspire, and Starbucks. Most recently, Maureen served as Vice President US & Canada Store Operations with the well-known GNC brand (General Nutrition Company). Maureen understands franchisees are the champions of the company, and as a franchisor, we need to provide support and the tools to succeed. Operating this way ensures everyone wins. Her dedication to building high-performing teams has led to record results.