A commercial cleaning company provides cleaning and disinfecting services for businesses, organizations, non-profits, and other non-residential properties. The offered services typically include janitorial services, day porter services, hard floor care, carpet cleaning, window washing, and pressure washing, to name a few. These essential services not only keep these spaces clean but also contribute to promoting a healthy and safe environment for employees and guests. 
What does Stratus Building Solutions do?
As a commercial cleaning company, we do all of the above and so much more. We redefine commercial cleaning by going the extra mile in all the services we provide and by offering unique benefits that come standard with all we do. Here are a few examples of what sets Stratus apart:
We offer custom services using green cleaning standards. 
From day porter services to post-construction cleaning, Stratus Building Solutions performs various commercial cleaning services for businesses and organizations. Whether you run a gym, educate children, sell cars, or tend to sick animals, you have access to a healthier environment with cleaning services from our crew. The Stratus Difference is dedicated to providing excellent cleaning services tailored for your facility. 
Perhaps you've just completed renovations and need post-construction cleaning services. Call us to remove all the dust and debris to leave your business sparkling. Or maybe you require daily janitorial services in your office building. Your Stratus cleaning crew is available on your schedule. Regardless of the specifics surrounding your request, we deliver flawless results. 
Furthermore, Stratus Building Solutions protects you and the environment by employing green cleaning solutions. Our line of Green Seal-certified cleaning products is used along with environmentally friendly materials, processes, and equipment. This approach means a clean environment without using harsh, toxic chemicals. And the best part is that it works. 
We perform specialized medical-grade cleaning for hospitals and healthcare facilities. 
Stratus Building Solutions cleans all sorts of buildings, employing keen attention to detail every step of the way. Due to the variety of businesses we clean, we cannot execute our job with a one-size-fits-all approach. Our services are completely custom. Additionally, we recognize that certain facilities require a specialized approach to ensure the utmost care. Medical facilities fall into this category, so everyone in the healthcare division undergoes extensive training to obtain certification as part of our unique Hospital/Medical Clinical Training Program. This includes: 
Hospital-Grade Cleaning and Disinfecting in Typical and Specialized Facilities
Bloodborne Pathogen Requirements
Applicable OSHA / JCAHO Codes
 
Your Stratus franchisees work diligently to provide results that look good on the surface and effectively eliminate germs and bacteria. 
We offer profitable franchise opportunities across the US and Canada. 
Take advantage of the high demand for commercial cleaning in your area. You can get a piece of the pie with franchise opportunities from Stratus Building Solutions. You can become a small business owner with a Janitorial Unit Franchise or take your career as a business executive to the next level with a Master Franchise opportunity. 
As you can see, there are commercial cleaning companies, and then there is Stratus Building Solutions. Contact us today to request a quote on your cleaning services or to learn more about our franchise opportunities!
---
About the Author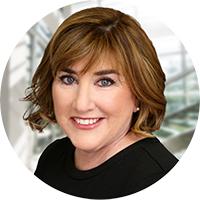 Maureen DiStefano, the Vice President of Operations at Stratus Building Solutions, is a seasoned franchise executive with over 20 years of experience with several national brands. She began her career at the ARAMARK Corporation and moved on to leadership roles in operations & development with the Delaware North Company, Popeyes Chicken, Dunkin' Brands/ Inspire, and Starbucks. Most recently, Maureen served as Vice President US & Canada Store Operations with the well-known GNC brand (General Nutrition Company). Maureen understands franchisees are the champions of the company, and as a franchisor, we need to provide support and the tools to succeed. Operating this way ensures everyone wins. Her dedication to building high-performing teams has led to record results.