The janitorial services industry is flourishing, and for aspiring entrepreneurs, it presents a remarkable opportunity to build a successful business. The demand for clean and sanitized spaces in commercial settings is higher than ever, making this an ideal time to embark on your journey as a business owner.
The Steps to Starting a Janitorial Services Business From Scratch
When you're ready to take the plunge and start your venture, we'll guide you through the complexities and introduce you to the franchise opportunities offered by Stratus Building Solutions.
Business Plan and Research: The first step in starting a janitorial services business is to create a detailed business plan. Define your business goals, target market, services offered, and pricing structure. Conduct market research to understand your competition and identify the unique selling points that will set your business apart.
 
Legal Structure and Registration: Choose a legal structure for your business, whether a sole proprietorship, LLC, or corporation. Register your business with the appropriate authorities and obtain the necessary licenses or permits.
 
Financing and Budgeting: Determine the startup costs and create a budget. Consider equipment, supplies, insurance, marketing, and working capital. Explore funding options, including personal savings, loans, or seeking investors.
 
Business Name and Branding: Select a memorable and professional name for your janitorial services business. Invest in branding, including a logo, website, and marketing materials, to establish a solid online presence.
 
Equipment and Supplies: Acquire the necessary cleaning equipment and supplies. This may include vacuum cleaners, mops, brooms, cleaning chemicals, trash bags, and safety gear. Quality equipment is vital to provide efficient and effective cleaning services.
 
Hiring and Training: If you hire employees, focus on recruiting individuals with the right skills and work ethic. Provide thorough training to ensure your team is well-prepared to deliver high-quality service.
 
Pricing and Contracts: Set competitive pricing for your services, considering factors like location, competition, and the specific needs of your clients. Develop clear, detailed contracts outlining the scope of work, pricing, and terms and conditions.
 
Marketing and Networking: Create a marketing strategy to reach potential clients. Use online marketing, such as a professional website and social media presence, and traditional marketing methods. Attend networking events and join industry associations to build connections.
 
Quality Assurance and Customer Service: Maintain a solid commitment to quality assurance and exceptional customer service. Satisfied clients are more likely to become repeat customers and refer your services to others.
 
Franchise Opportunities with Stratus Building Solutions
Starting a janitorial services business from scratch can be challenging, but there's an alternative – franchise opportunities. Stratus Building Solutions offers aspiring entrepreneurs like you the chance to own a commercial cleaning business under a trusted and established brand. As a franchisee with Stratus, you benefit from:
Proven Business Model: Stratus provides a tried and tested business model, reducing the risks associated with starting from scratch.
 
Comprehensive Training: You'll receive extensive training in cleaning techniques, business operations, and marketing strategies.
 
National Support Network: Stratus offers ongoing support and access to a network of fellow franchisees.
 
Reputation and Trust: Leveraging the Stratus name, you'll instantly gain trust in the marketplace.
 
Economies of Scale: Access to preferred pricing on equipment and supplies due to Stratus' purchasing power.
 
Exclusive Territories: As a Stratus franchisee, you'll receive an exclusive territory to grow and expand your business.
 
Embarking on your journey as a business owner is a significant step, and fortunately, the janitorial services industry is full of potential for success. With the support of Stratus Building Solutions, you can confidently enter the commercial cleaning market and build a thriving business.
---
About the Author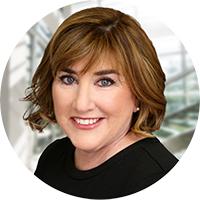 Maureen DiStefano, the Vice President of Operations at Stratus Building Solutions, is a seasoned franchise executive with over 20 years of experience with several national brands. She began her career at the ARAMARK Corporation and moved on to leadership roles in operations & development with the Delaware North Company, Popeyes Chicken, Dunkin' Brands/ Inspire, and Starbucks. Most recently, Maureen served as Vice President US & Canada Store Operations with the well-known GNC brand (General Nutrition Company). Maureen understands franchisees are the champions of the company, and as a franchisor, we need to provide support and the tools to succeed. Operating this way ensures everyone wins. Her dedication to building high-performing teams has led to record results.