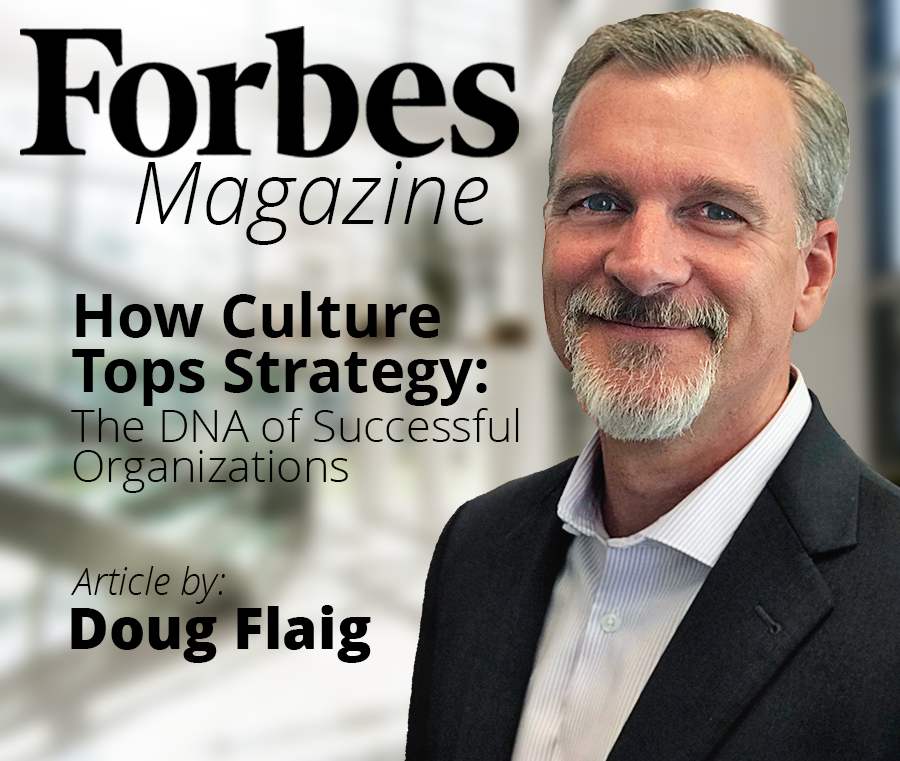 Doug Flaig Shares Insights on the Power of Organizational Culture in New Forbes Article
Stratus Building Solutions, recognized as the #1 Fastest Growing Franchise in 2023, proudly presents a thought-provoking article that delves into the question: what makes an organization successful? Authored by its President, Doug Flaig, the article is titled 'How Culture Tops Strategy: The DNA Of Successful Organizations.' It offers invaluable insights into the pivotal role of organizational culture in shaping business success.
In his thought-provoking article, Doug Flaig delves into the essence of organizational success, asserting that culture surpasses strategy as the foundation of achievement. Drawing from his distinguished career and experiences as a servant leader, Flaig expounds on the intrinsic link between collaboration, team synergy, and the cultivation of a thriving organizational culture.
A seasoned executive with an illustrious background, Doug Flaig has left an indelible mark across diverse industries including franchising, telecommunications, and more. His strategic acumen and leadership prowess are evident in his stints with renowned brands such as Dunkin' Donuts, Burger King, and 7-Eleven, as well as in his instrumental role in building wireless infrastructure for major carriers.
"Doug Flaig's article not only tells us why organizational culture matters but also shows us a smart way to handle these complex times," explains Mike Millett, VP of Marketing. "His ideas prove he's a great leader – he's clear about goals, plans things well, and really cares about building strong teams and connecting with people."
The article resonates with leaders, entrepreneurs, and professionals seeking to drive growth through a culture-driven approach. Flaig's adeptness in blending strategy with a robust cultural framework is underlined through real-world examples and his dedication to enhancing employee engagement, decision-making processes, and overall business performance.
As Stratus continues to redefine industry standards, Doug Flaig's article is poised to resonate with business enthusiasts and forward-thinking leaders alike. It is an essential read for those striving to comprehend the intricate interplay between culture and triumph in today's competitive landscape.
For further insights into the transformative power of organizational culture, Doug Flaig's article "How Culture Tops Strategy: The DNA Of Successful Organizations" is accessible on Forbes' distinguished platform.
For media, speaking, and interview inquires with Doug Flaig, kindly contact:
Mandy Cline
919-377-9587
mcline@919marketing.com
 
About Stratus Building Solutions:
Stratus Building Solutions is a top-tier commercial cleaning and janitorial services company that's all about delivering exceptional cleaning services with integrity and professionalism. We're known for our unwavering commitment to client satisfaction and our proven track record in providing superior cleaning solutions.
Connect With Doug Flaig: