We are pleased to announce that our Chief Financial Officer, David Earl, has been featured in Franchising Magazine USA. The article, titled "How a Chief Financial Officer Helps Franchisors and Franchisees," provides valuable insights into the role of a CFO in the franchising business model. You can click here to read the entire article.
About the Franchising Article
In this in-depth article, David Earl delves into the multifaceted responsibilities of a CFO in the franchising industry. He discusses how a CFO not only manages the financial health of the company but also plays a pivotal role in the success of both franchisors and franchisees. The article covers topics such as financial planning, risk management, and strategic decision-making, offering a comprehensive guide for anyone involved in the franchising business.
Why This Matters
The franchising model is a complex ecosystem that requires a nuanced understanding of various roles. David Earl's article serves as an educational resource for both franchisors and franchisees, helping them understand how a competent CFO can contribute to their success.
About David Earl
David Earl is a seasoned financial executive with extensive experience in the commercial cleaning industry. As the CFO of Stratus Building Solutions, he has been instrumental in the company's growth and success. His expertise in financial management and strategic planning has made him a sought-after thought leader.
For Media Inquiries And Interview Requests:
Mike Toper 
(919) 813-6511 
[email protected] 
---
About The Author, Mike Millett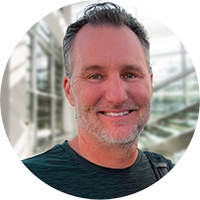 Mike Millett serves as the Vice President of Marketing at Stratus Building Solutions. With over 30 years of experience in marketing, Mike is a seasoned lead generation consultant, senior sales representative, and corporate manager. Known for his enthusiasm, energy, and ambition, he has a knack for interacting well with people and combines sincerity with a strong work ethic. Mike is adept at discussing and analyzing a prospect's business needs, goals, and technical objectives. He excels in detecting problems and providing solutions, and is an attentive listener. His extensive experience and skills make him an invaluable asset to the Stratus Building Solutions team.