Commercial Cleaning Franchise Opportunities in Fairfield, NJ
See if you can improve your financial position in Fairfield, NJ, by joining the field of commercial cleaning. Businesses across the nation are saving on their in-house expenses by turning to Stratus Building Solutions for janitorial services. We can show you how to run a successful office cleaning company that will provide you with a steady source of revenue every month.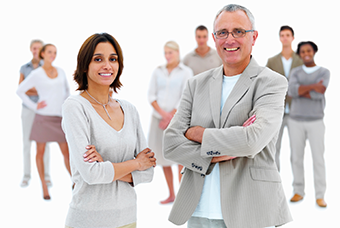 Why a Stratus Franchise?
Stratus Building Solutions provides an environmentally friendly commercial cleaning experience driven by entrepreneurial, small business owners and regional support centers... Learn More.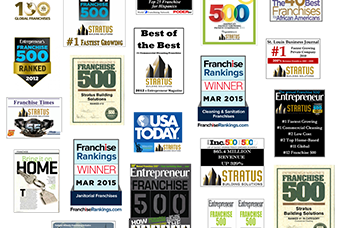 Award Winning Opportunity
Stratus Building Solutions thrives as an innovative franchise company in the Commercial Cleaning Services Industry, gaining top recognition from Entrepreneur Magazine in 2016, 2017 and 2018... Learn More.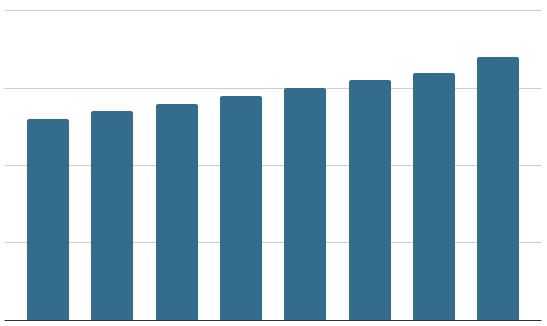 Why Janitorial Services?
The Commercial Cleaning and Janitorial Industry is one of the fastest growing service industries in the world today and is projected to continue to provide tremendous opportunity... Learn More.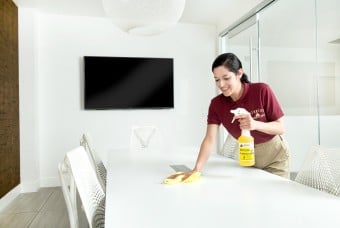 The Stratus Difference
Stratus Building Solutions offers a turn-key, janitorial service unit franchise opportunities... Learn more.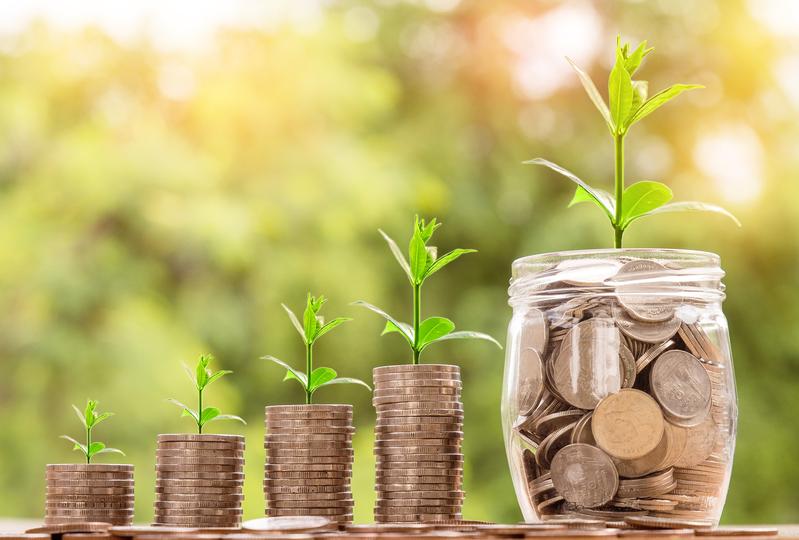 Success for Today and the Future
Stratus Building Solutions' Unit Franchise business model targets recurring revenue streams based on contracted services, assuring a consistent income for today and into the future... Learn More.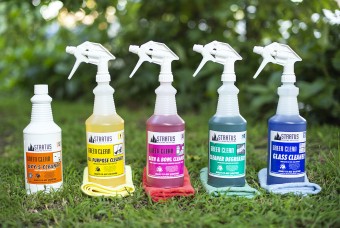 At the Forefront
In an ever-increasing health and environmentally conscious consumer market, the demand for Stratus® Green Clean services puts it at the forefront of the commercial cleaning industry... Learn more.
The Stratus Difference
Our program stands apart because we have the lowest fees in the industry. Startup costs can be as low as $1,000 down. We're part of the Green Business Network, the ISSA Worldwide Cleaning Industry Association, and VetFran. We have 16 different franchise options, so it's easy to find a model that fits your needs and long-term plans.
Flexible Franchise Options
You can do far more than just office cleaning. Companies in all types of industries are cutting costs by going with outside commercial cleaning agencies. You can take care of everything from gyms and retail stores to day cares and schools. Our franchisees routinely provide services to large professional offices, religious centers, and even car dealerships. This is a recession-proof industry, and the opportunity for growth is expected to remain strong.
Stratus Building Solutions is a company that is growing at a steady pace. We currently have more than 1,500 unit franchisees around the country in 28 major cities. Investors appreciate our:
Brand familiarity
Guaranteed customer accounts
State-of-the-art materials
We'll provide you with everything you need to hit the ground running, including training, ongoing support, billing, collections, insurance, and our branded products. We want to help you build your business and enjoy great success in this valuable industry.
Find success with a turn-key business model from Stratus Building Solutions. Our system has customers who are ready for service in the Fairfield area, so give us a call today if you would like to enter the world of commercial cleaning. We're looking forward to working with you.

250 Passaic Ave, Suite 120
|
Fairfield
,
NJ
|
07004
US
|
(862) 505-1260