Commercial Cleaning Franchise Opportunity in Omaha, NE
Stratus Building Solutions has developed a successful franchise program that will empower you to take control of your financial future. By partnering with us to launch a commercial cleaning business, you'll be entering a growing business sector in Omaha, NE.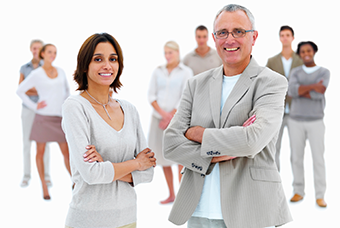 Why a Stratus Franchise?
Stratus Building Solutions provides an environmentally friendly commercial cleaning experience driven by entrepreneurial, small business owners and regional support centers... Learn More.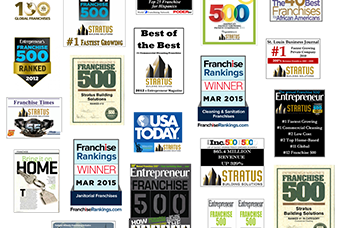 Award Winning Opportunity
Stratus Building Solutions thrives as an innovative franchise company in the Commercial Cleaning Services Industry, gaining top recognition from Entrepreneur Magazine in 2016, 2017 and 2018... Learn More.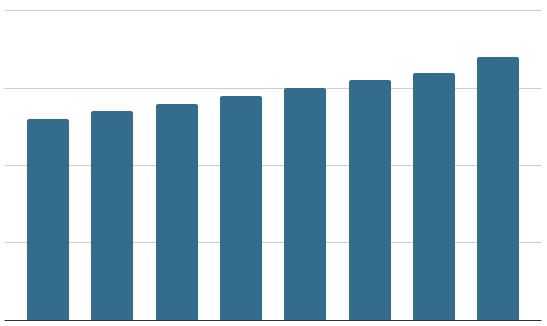 Why Janitorial Services?
The Commercial Cleaning and Janitorial Industry is one of the fastest growing service industries in the world today and is projected to continue to provide tremendous opportunity... Learn More.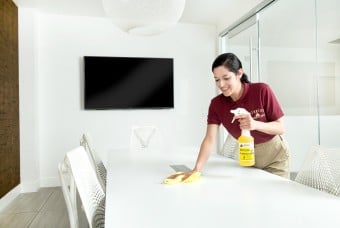 The Stratus Difference
Stratus Building Solutions offers a turn-key, janitorial service unit franchise opportunities... Learn more.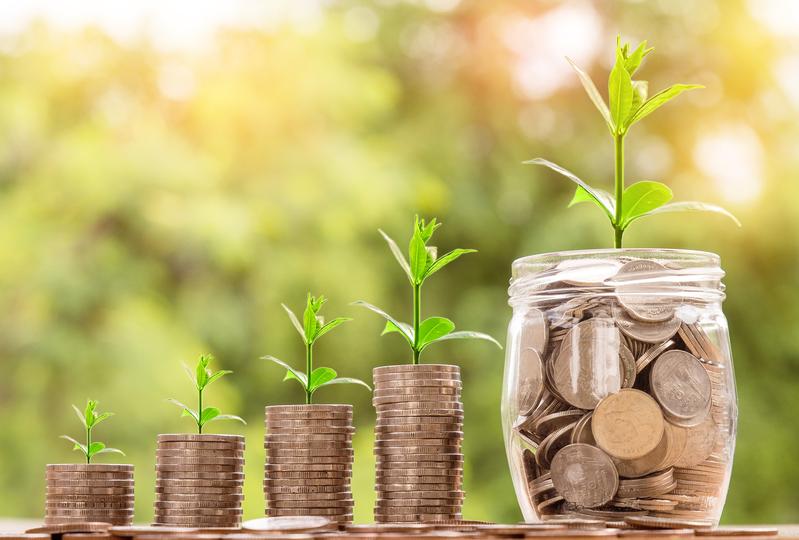 Success for Today and the Future
Stratus Building Solutions' Unit Franchise business model targets recurring revenue streams based on contracted services, assuring a consistent income for today and into the future... Learn More.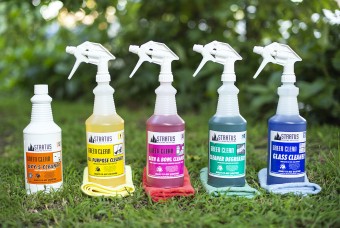 At the Forefront
In an ever-increasing health and environmentally conscious consumer market, the demand for Stratus® Green Clean services puts it at the forefront of the commercial cleaning industry... Learn more.
Recession-Proof Industry
The demand for janitorial service from business customers has historically been consistent and will continue to expand. As an owner-operator, you'll be able to provide your clients with a cost-effective service that is essential to daily operations. You'll have access to a diverse base of commercial clients who need offices, medical clinics, warehouses, religious centers, schools, and retail shops cleaned. We'll connect you with sales accounts, and you'll be able to grow your business through client referrals as well.
You'll have the option of running your business as a part-time operation if you desire. Cleaning jobs often occur after hours, and this flexibility will allow you to keep your day job while you build an independent income on your own terms.
As Low as $1,000 Down
We've created several levels of investment opportunities. All of them are quite affordable compared to starting other types of businesses. You won't need to invest in expensive commercial real estate to house your mobile office cleaning business because your equipment and supplies will fit right in a truck or van. Your service will stand out in the marketplace and attract clients because you'll distinguish yourself with:
Environmentally friendly green cleaning
State-of-the-art equipment and nontoxic cleaning supplies
Corporate branding
We're committed to mentoring you so that you can enjoy success for today and in the future. We'll provide you with regionally based training and ongoing support. Find success with a turn-key business model from Stratus Building Solutions in the Omaha area. To learn more about how a commercial cleaning business could insulate you from the ups and downs of the job market, contact Stratus Building Solutions today.

14225 Dayton Circle
Suite 4
|
Omaha
,
NE
|
68137
US
|
(402) 794-1011