Commercial Cleaning Franchises from Baltimore to Annapolis
You would like to start your own business, but you don't have a huge amount of money to invest, and you don't have lots of experience. These factors won't deter you from buying your own commercial cleaning franchise in Baltimore, MD. Stratus Building Solutions is a fast-growing company offering opportunities to those who have $1,000 to invest and aren't afraid of hard work.
We reduce the risk by providing you with a business model for an office cleaning franchise that fosters your success. We provide plenty of resources to support you, such as extensive training, management expertise, and marketing support.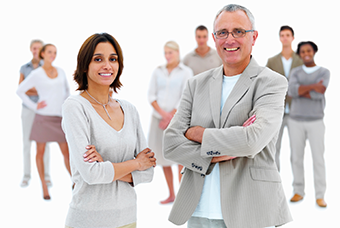 Why a Stratus Franchise?
Stratus Building Solutions provides an environmentally friendly commercial cleaning experience driven by entrepreneurial, small business owners and regional support centers... Learn More.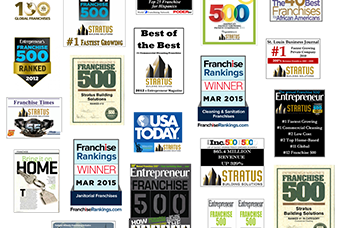 Award Winning Opportunity
Stratus Building Solutions thrives as an innovative franchise company in the Commercial Cleaning Services Industry, gaining top recognition from Entrepreneur Magazine in 2016, 2017 and 2018... Learn More.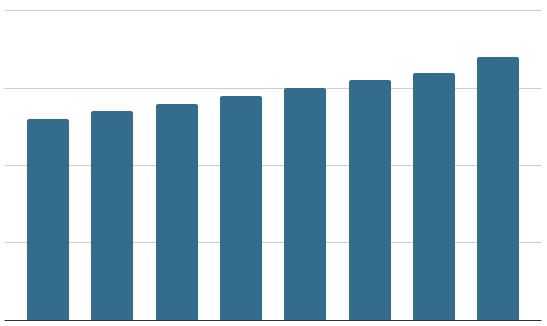 Why Janitorial Services?
The Commercial Cleaning and Janitorial Industry is one of the fastest growing service industries in the world today and is projected to continue to provide tremendous opportunity... Learn More.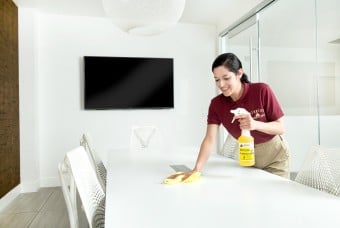 The Stratus Difference
Stratus Building Solutions offers a turn-key, janitorial service unit franchise opportunities... Learn more.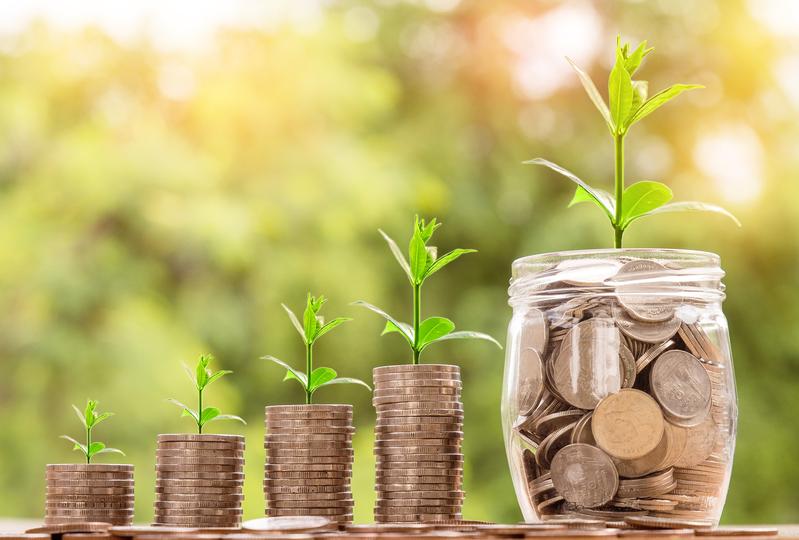 Success for Today and the Future
Stratus Building Solutions' Unit Franchise business model targets recurring revenue streams based on contracted services, assuring a consistent income for today and into the future... Learn More.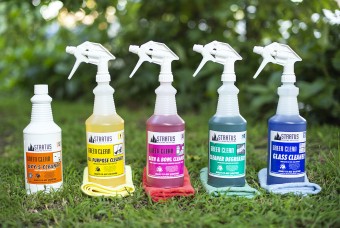 At the Forefront
In an ever-increasing health and environmentally conscious consumer market, the demand for Stratus® Green Clean services puts it at the forefront of the commercial cleaning industry... Learn more.
Growing Demand for Commercial Cleaning -- Especially of the Green Variety
The demand for commercial cleaning, especially green commercial cleaning, is on the rise. Every time you see a new business open its doors, you see a company that's a potential customer. These days, businesses prefer to contract with a cleaning company for services, rather than employ their own people to take care of the multitude of tasks that cleaning requires.
Add the preference for environmentally friendly cleaning to the basic demand. There's a greater awareness of health concerns and environmental issues that work to your advantage as the owner of a janitorial service franchise that uses green products and practices. You're offering businesses what they want and need to satisfy their customers and employees. Green just makes good business sense.
Offering You the Opportunity for Business Ownership
Stratus Building Solutions has hundreds of franchises across the country. Each one of them has a person just like you in charge of his or her own business. We provided the opportunity for these entrepreneurs to own their businesses and to make a success of it. We can do the same for you.
Let us help you join the ranks of business owners across the country with your commercial cleaning franchise in Baltimore. Contact us today to make an appointment for a franchise consultation.

30 Greenway St NW, Suite 10
|
Glen Burnie
,
MD
|
21061
US
|
(410) 921-2981