Commercial Cleaning Franchise in Calgary, AB
If you're looking for a practical way to generate income in Calgary, AB, working with Stratus Building Solutions can be a smart move. We have some of the lowest entry costs in the commercial cleaning industry; you can get started for as low as $1,000 down. Since every one of our owner-operators receives regionally based training, we'll help you get set up with everything your new business may need.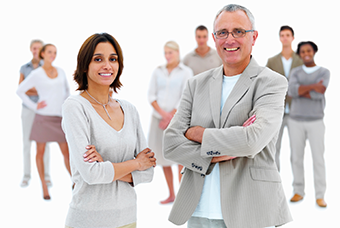 Why a Stratus Franchise?
Stratus Building Solutions provides an environmentally friendly commercial cleaning experience driven by entrepreneurial, small business owners and regional support centers... Learn More.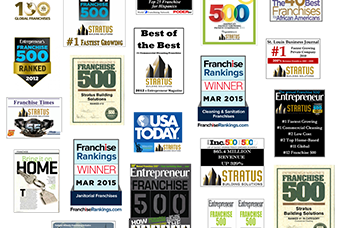 Award Winning Opportunity
Stratus Building Solutions thrives as an innovative franchise company in the Commercial Cleaning Services Industry, gaining top recognition from Entrepreneur Magazine in 2016, 2017 and 2018... Learn More.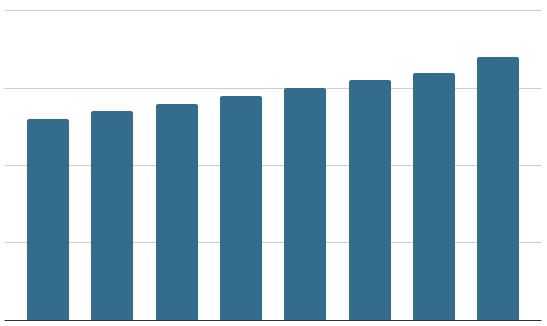 Why Janitorial Services?
The Commercial Cleaning and Janitorial Industry is one of the fastest growing service industries in the world today and is projected to continue to provide tremendous opportunity... Learn More.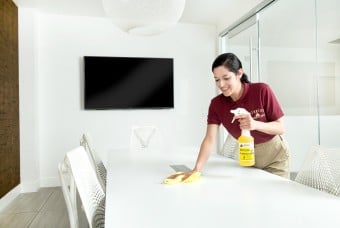 The Stratus Difference
Stratus Building Solutions offers a turn-key, janitorial service unit franchise opportunities... Learn more.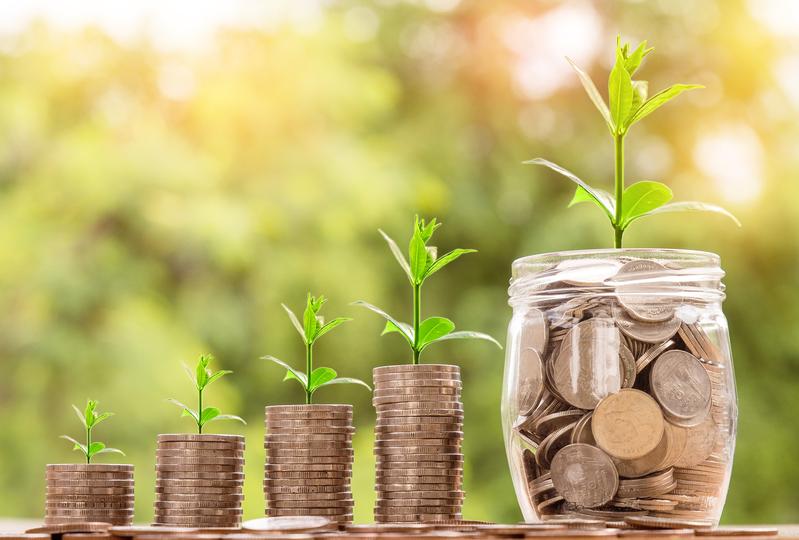 Success for Today and the Future
Stratus Building Solutions' Unit Franchise business model targets recurring revenue streams based on contracted services, assuring a consistent income for today and into the future... Learn More.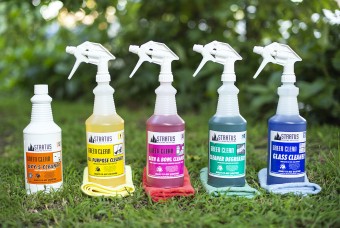 At the Forefront
In an ever-increasing health and environmentally conscious consumer market, the demand for Stratus® Green Clean services puts it at the forefront of the commercial cleaning industry... Learn more.
The Stratus Difference
Whenever you have questions or concerns, we invite you to reach out to us. It's our goal to guide our franchisees in a positive direction so that their income streams can continually grow. We're fortunate to be somewhat protected against ill effects related to recessions and economic downturns. No matter what happens in the business world, companies will still need to keep their offices clean. We welcome the opportunity to show you how easy it can be to start your own business and take charge of your career.
Our organization has been able to build a strong reputation, and we've earned several accolades. Entrepreneur magazine named us the:
2011 and 2012 #1 Fastest Growing Franchise
2012 #1 Commercial Cleaning Franchise
2017 #20 Fastest Growing Franchise
Your Success Is Our Only Business
When you become a franchise owner, we'll give you the tools that can help you make a name for yourself. You'll enjoy guaranteed sales accounts as you utilize our green office cleaning methods.
Call us at Stratus Building Solutions if you'd like to learn more about our turn-key commercial cleaning opportunities. We'd be happy to answer any questions you may have about what we do and how you can get started. If you wish to become a franchisee serving the Greater Calgary area, we'll help you find success for today and the future. You'll be poised to become a leader in the janitorial service industry.

7924 51 ST SE
|
Calgary
,
AB
|
T2C 4R2
Canada
|
(403) 620-7554