Franchises Available in Palm Beach County
If you've ever wanted to run your own commercial cleaning company in Palm Beach County, FL, Stratus Building Solutions offers a great opportunity. For as little as $1,000 down, you'll have access to a business model that gives you the chance to work in a recession-proof industry. The janitorial service that you'll provide will be highly valuable for businesses in the area.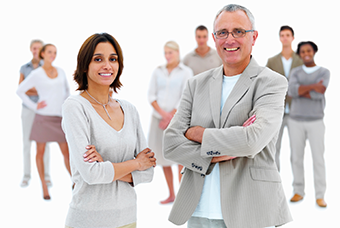 Why a Stratus Franchise?
Stratus Building Solutions provides an environmentally friendly commercial cleaning experience driven by entrepreneurial, small business owners and regional support centers... Learn More.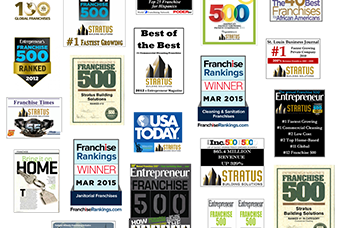 Award Winning Opportunity
Stratus Building Solutions thrives as an innovative franchise company in the Commercial Cleaning Services Industry, gaining top recognition from Entrepreneur Magazine in 2016, 2017 and 2018... Learn More.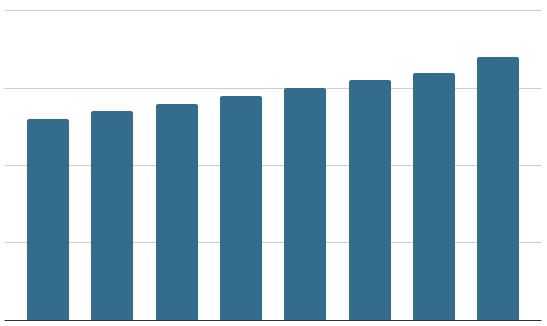 Why Janitorial Services?
The Commercial Cleaning and Janitorial Industry is one of the fastest growing service industries in the world today and is projected to continue to provide tremendous opportunity... Learn More.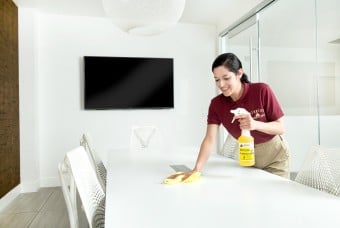 The Stratus Difference
Stratus Building Solutions offers a turn-key, janitorial service unit franchise opportunities... Learn more.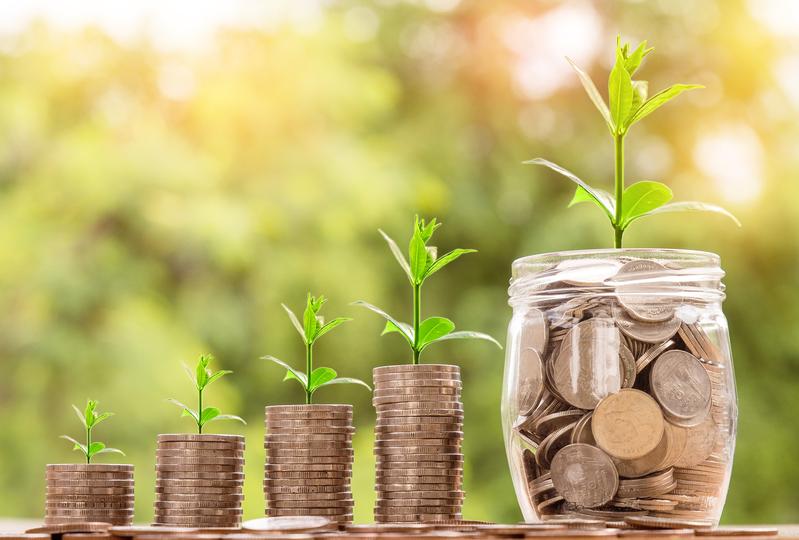 Success for Today and the Future
Stratus Building Solutions' Unit Franchise business model targets recurring revenue streams based on contracted services, assuring a consistent income for today and into the future... Learn More.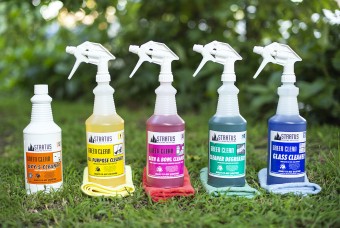 At the Forefront
In an ever-increasing health and environmentally conscious consumer market, the demand for Stratus® Green Clean services puts it at the forefront of the commercial cleaning industry... Learn more.
Your success is our only business, and we'll give you the guidance that you need to thrive in the industry. We want you to feel comfortable about communicating with us, and we'll be ready to answer all your questions whenever you need information. We'll help you further by providing you with:
State-of-the-art equipment and materials
Regionally based training and support
Guaranteed sales accounts
As an owner-operator with our company, you'll be affiliating yourself with one of the top janitorial service brands in the nation. We'll allow you to run your own mobile business and send your staff of cleaning professionals to local businesses. From office cleaning to tidying up large commercial buildings, your team will be relied upon by clients to do all the dirty work. Many of these clients will likely be loyal to your business and greatly appreciate the service that you provide.
Our company consistently ranks high in many Entrepreneur Magazine categories, including the 2017 Franchise 500 list and the 2017 list of Fastest Growing Franchises. We even belong to organizations such as the:
Green Business Network
Green Business Bureau
Experience the Stratus difference for yourself by joining our family of successful commercial cleaning franchisees and affiliating yourself with the Stratus Building Solutions brand. Whether you're looking for a part-time business venture or something that allows you to make a full-time living, we're confident that you'll achieve your goals with us. We extend this opportunity to aspiring entrepreneurs who reside in the Palm Beach County area. Please contact us today for more information.
Franchises available in: West Palm Beach, Lake Park, North Palm Beach, Palm Beach Gardens, Singer Island, Palm Beach Shores, Riviera Beach, Palm Springs, Juno Beach, Haverhill, Wellington, Boynton Beach, Boca Raton, Belle Glade, Briny Breezes, Ocean Ridge, Lake Worth, Lantana, Greenacres, Jupiter, Jupiter Inlet Colony, Tequesta, Loxahatchee, Pahokee, South Palm Beach, Delray Beach, South Bay

9100 Belvedere Road
Suite 106
|
Royal Palm Beach
,
FL
|
33411
US
|
(561) 469-8795