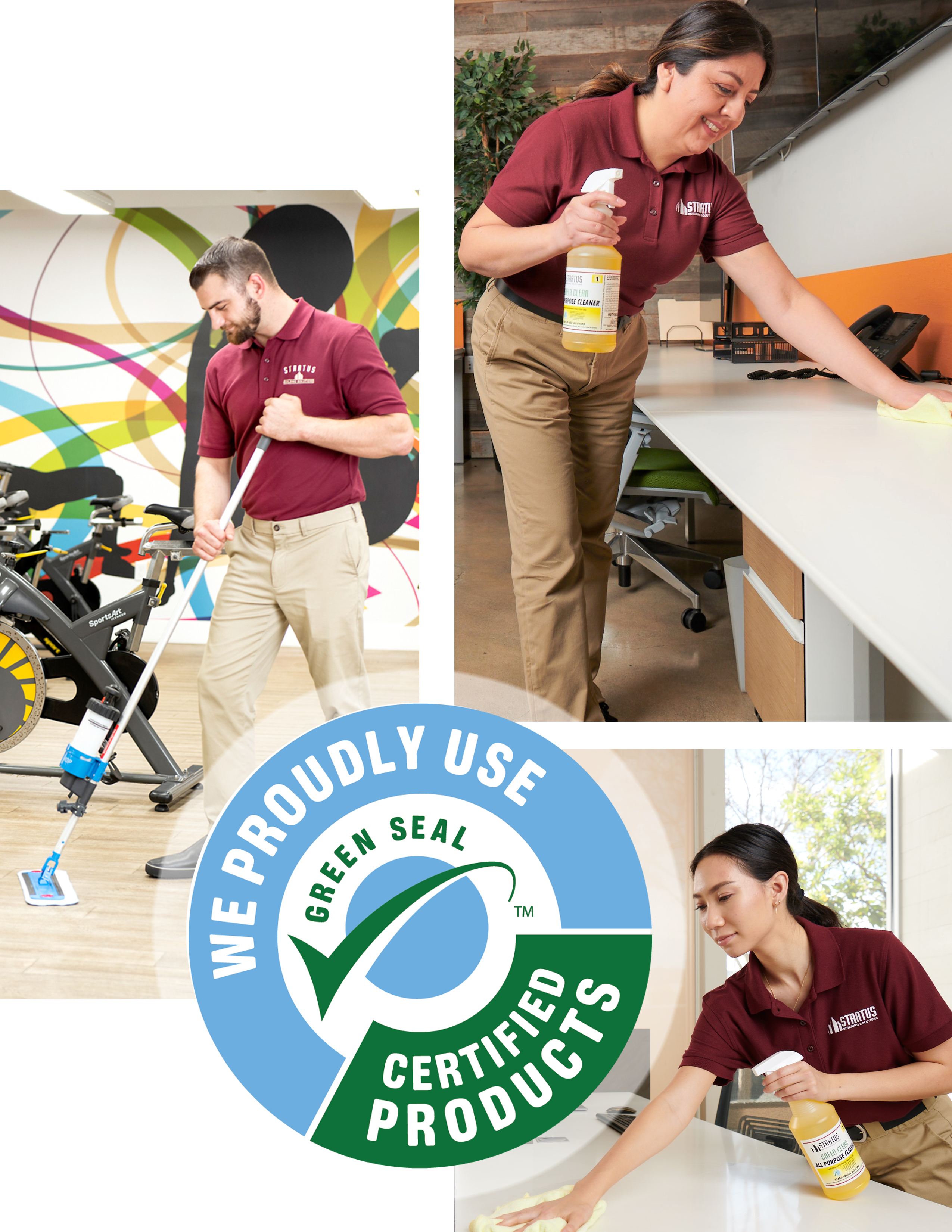 Experts in Building Cleaning Services
Select Stratus Building Solutions for the tailored building cleaning services you require, and the exceptional customer care you deserve. Our franchisees and their adept staff offer an array of high-quality cleaning solutions that cater to the unique needs of any business.
With a proven track record of over 30 years in providing commercial cleaning and janitorial services nationwide, we set ourselves apart from our competitors with our unwavering dedication to excellence and customer satisfaction.
Avoid Common Problems with Commercial Cleaners
To save yourself time, money, and avoid headaches when hiring a commercial cleaner, it is essential to steer clear of common problems. Regardless of whether you are a business owner, property manager, or facility supervisor, knowing how to avoid these issues is crucial. Below is a list of some of the most common problems to watch out for when hiring a commercial cleaner:
Inconsistent Quality
Showing up Late or Not at All
Lack of Accountability
Breaches in Security Protocols
Not Bonded or Insured
 
Raising the Bar: How Stratus is Redefining Commercial Cleaning
At Stratus Building Solutions, we believe in delivering exceptional commercial cleaning services that surpass industry standards. Our franchisees are equipped with the latest technology and undergo rigorous training to ensure consistent, high-quality cleaning that meets your facility's unique needs. With full insurance coverage and a commitment to accountability, Stratus is the smart choice for those looking for reliable, top-notch commercial cleaning.
Reach out to one of our nationwide franchise teams today to get the eco-friendly, customized cleaning services that are best for your business. 
Customized Services
Small offices to large facilities, Stratus has you covered.
Environmentally Friendly
Green Seal Certified chemicals and green processes are our standard.
Disinfecting Services
Stratus is here to help with your emergency and recurring needs.
Latest in Cleaning Technology
Cutting edge tools and processes assure the highest level of clean.