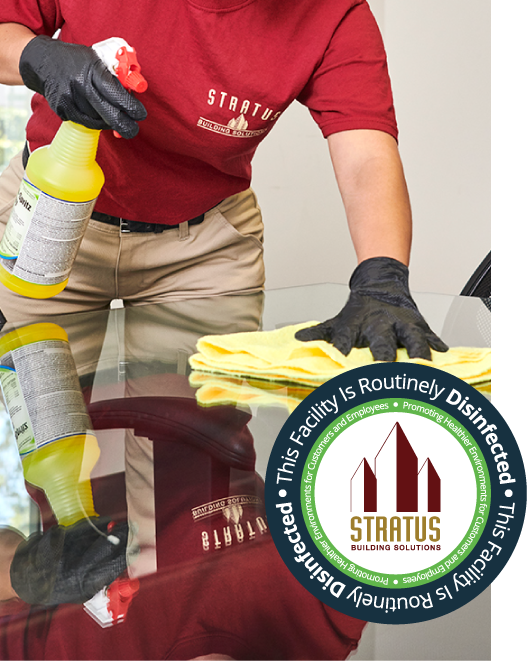 Janitorial Services

in Seattle, WA
Cleanliness is critically conspicuous; it's the first feature a customer notices when walking into your building. Stratus Building Solutions is here to help make your first impression a positive one by supplying you with commercial cleaning services in Seattle, WA. Our franchisees are specialized, customized, and completely green in our products and cleaning practices. 
Our franchisees and their staff use as few chemicals as possible, and the chemicals we do use are nontoxic and Green Seal-certified. Since our products are VOC-free, you can keep your employees and customers free from the headaches and potential respiratory problems associated with less responsible office cleaning products. Hiring us means a cleaner, greener, and healthier environment for everybody; on time, one room at a time
Contact Us
Get in Touch
Provide a healthier environment for your customers and employees, inquire today about what Stratus can do for you.
---
The Office
Serving Area:

Seattle - Bellevue / Eastside - Everett Metro Area

Address:

14400 Bel-Red Road, Ste 201 Bellevue, WA 98007

Phone:

(206) 957-8360
---
Business Hours
Monday - Friday - 9am to 5pm
Saturday - Closed
Sunday - Closed
Green Commercial Cleaning Services,

Second To None
We do more than empty trash cans and sweep floors. Our franchisees and their staff are equipped with the skills, training, and resources to do special jobs that other companies can't do. From pressure washing to window and carpet cleaning, we can apply our eco-friendly, tried-and-true strategies to any part of your property. You can even count on us for post-construction cleanup and restroom sanitation, so your business is always spic and span and health code compliant.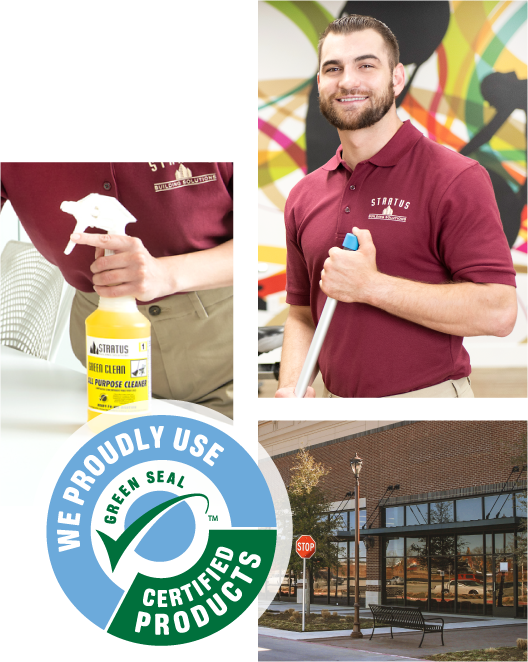 ---
Call us today and receive a free quote on customized janitorial services
---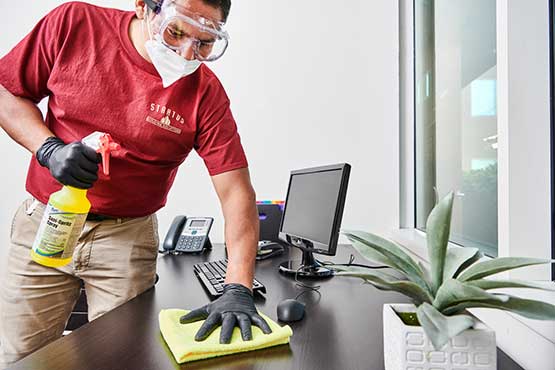 A Professional Janitorial Service Experience
Commercial cleaning is an asset that no business can be without. Who better to get it from than one of the most experienced, fastest-growing, and top-ranked companies in the country? We're the leading provider of green business cleaning for commercial customers and can bring them to almost any facility, from schools and shopping centers to gyms and banks. Wherever you are and whatever you need, we'll be there to provide it in full.
Contact us, and we'll be glad to give you a free quote for commercial janitorial services in Seattle, WA. We serve the business owners of Seattle and Bellevue, Washington, and the surrounding communities.
Providing Janitorial Services to the Seattle-Tacoma-Bellevue Metro Area including Skagit, Snohomish, King Pierce, Mason, and Kitsap Counties.
---
Call us today and receive a free quote on customized janitorial services
---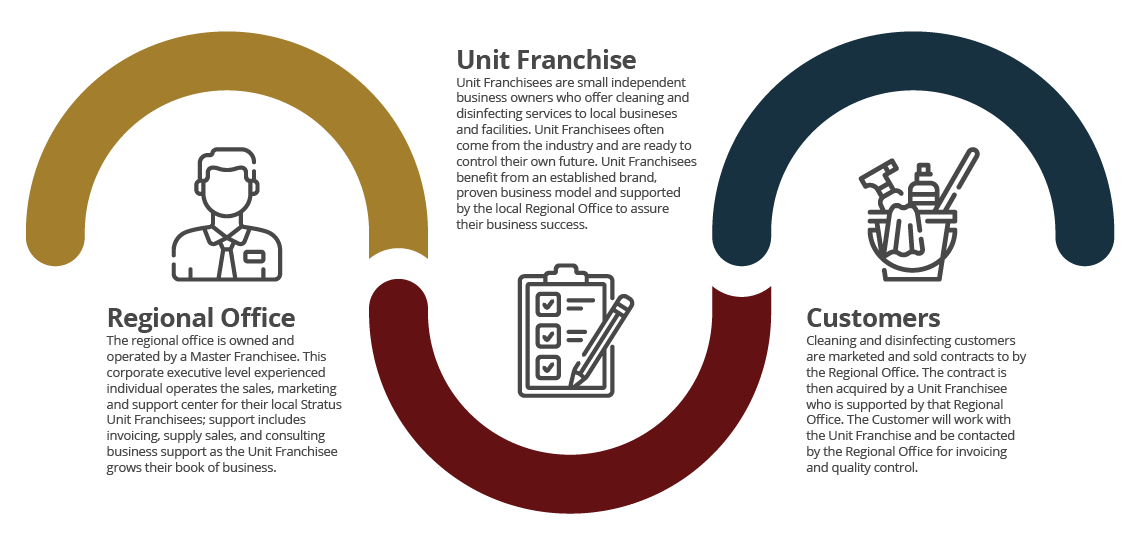 ---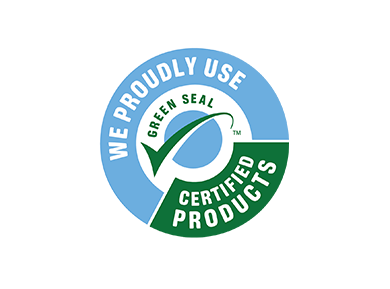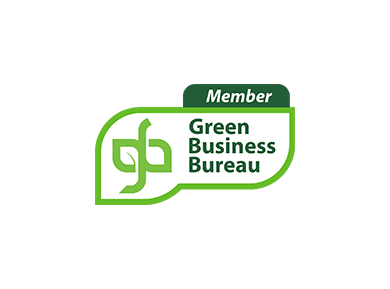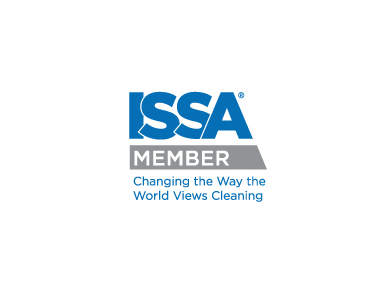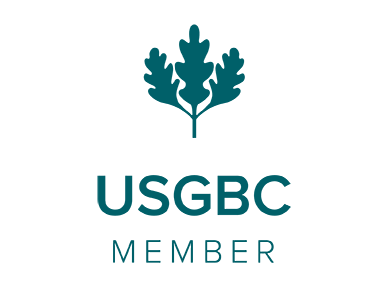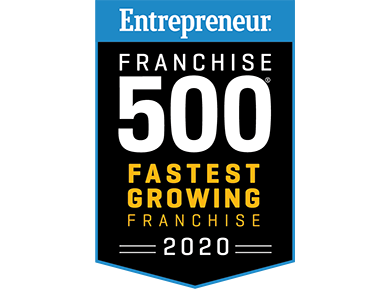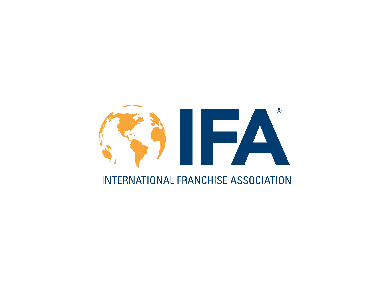 ---
---
Call us today and receive a free quote on customized janitorial services
---