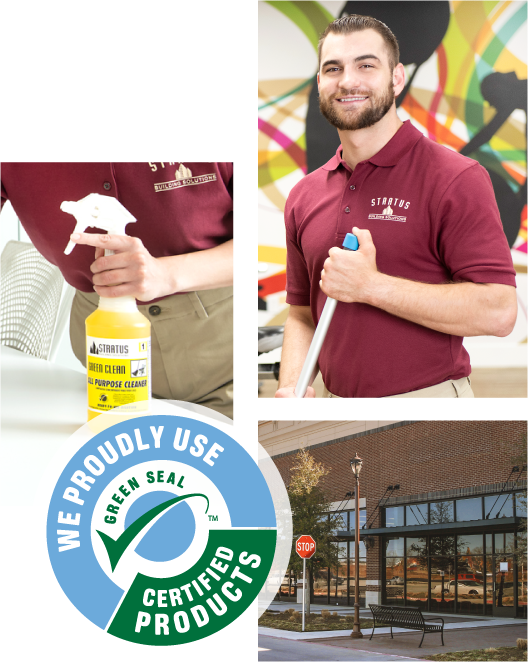 Thorough Commercial Cleaning Services in Palm Beach, FL
The search for reliable commercial cleaning services in Palm Beach, FL stops with Stratus Building Solutions. At Stratus, we employ the highest quality standards for our cleaning solutions and design them to fit the needs of any facility. We proudly offer a variety of commercial cleaning services for all types of businesses. Count on our cleaning specialists for:
Routine Janitorial Services
Restroom Sanitation
Pressure Washing
Window Cleaning
Day Porter Services
Stratus offers world-class commercial cleaning and janitorial services that are proven to be effective and efficient. By analyzing your office space or facility, we identify your specific cleaning needs. After this, we can customize a range of janitorial services to fit your unique cleaning requirements, including providing eco-friendly, accredited green commercial cleaning procedures, and the use of Green Seal-certified chemicals. No other janitorial company offers this level of customization at our low rates!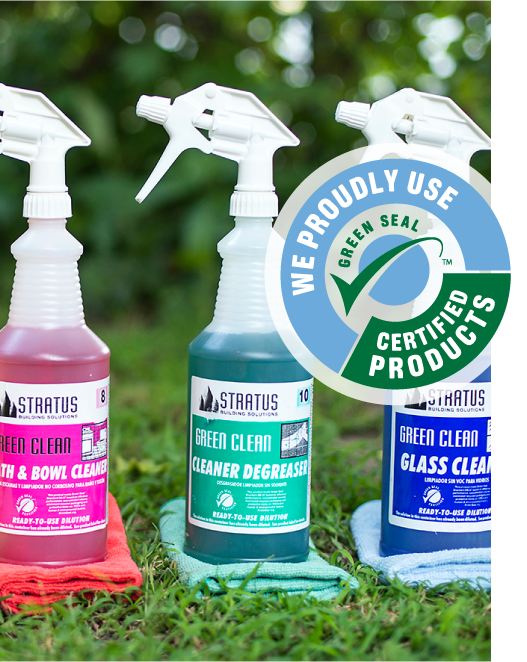 Stratus Green Cleaning Chemicals
Our line of green cleaning chemicals will remove dirt, grime, and dust with each clean and ensures a spotless appearance, so you never have to worry. We have set new standards in the office cleaning industry by being the first to offer green cleaning janitorial services with their proprietary line of Green Seal-certified (GS-37) Stratus Green Clean chemicals. Our products provide a deep clean with your health in mind by being:
Biodegradable
Non-Toxic
No Known Carcinogens
No VOCs
Fragrance Free
Green Seal Certified
Stratus Green Clean products and services fit the environmental and health-conscious needs of any business. Create a clean and safe environment for your customers and employees, inquire about our commercial cleaning company today
Commercial Cleaning Company Offering Professionalism, Quality, and Reliability
With a heritage of over 30 years of experience in commercial cleaning and janitorial services on a national level, Stratus Building Solutions has a commitment to quality and customer service that is unmatched in the industry. Our commercial cleaning company boasts:
Franchise-backed small business owners
Consistent quality audits based on a 50-point system
Monthly customer satisfaction reviews 
Extensive training/certification programs
Uniformed janitors with photo identification
24/7 Customer Service