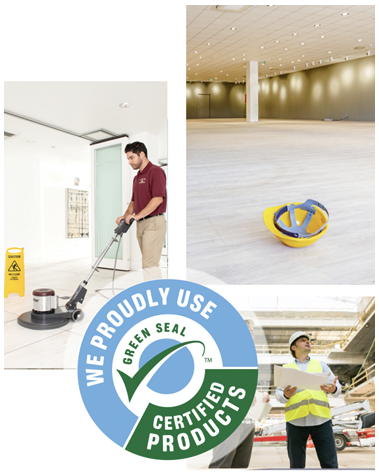 Thorough Post-Construction Cleaning

in Mississauga
Post-construction cleaning is an essential service that ensures newly built or renovated properties are ready for occupancy. Whether it is a commercial or residential building, post-construction cleaning helps to remove all the debris, dust, and construction materials that accumulate during the construction process. Schedule your post-construction cleaning in Mississauga, ON, with the experts at Stratus Building Solutions.
Stratus offers a variety of construction cleaning services and general commercial cleaning services nationwide to meet your job's unique needs. You put in the hard work to bring your project to life, so let our team make the final steps as easy as possible.
No project is too big or too small for us. Reach out to our team to start working on a personalized cleaning plan. Our staff is happy to help you choose from a range of exemplary services, including:
Polishing fixtures, vents, and lighting
Polishing doors and frames
Cleaning and polishing windows
Washing walls and baseboards
Standard and deep carpet cleaning
VCT stripping and waxing
Deep-cleaning ceramic tile
Tile grout extracting
Ceramic tile sealing
Power washing entrances
Construction Clean-Up Teams You Can Count On
Not only do we offer a wide selection of construction cleanup services, but we also make sure all of the solutions we use are as safe, effective, and eco-friendly as possible. Our Green Clean services don't leave any hazardous chemicals or fumes behind. So even if you're on a tight schedule to open your new store, office, or restaurant, you and your patrons can breathe easy.
Post-Construction Cleaning for New Medical Offices
New or recently renovated healthcare clinics need specialized cleaning services to ensure the facility is safe for everyone upon opening. After construction is complete, the space may contain harmful particles that could be detrimental to the health of those who enter your clinic or hospital. Our post-construction medical cleaning services will remove all traces of construction debris, dust, and other hazardous materials.
Additionally, the team at Stratus is highly trained in hospital cleaning and sanitizing services in compliance with OSHA standards. Using hospital-grade disinfectants, we ensure your medical office is free from germs and bacteria.
Cleaning and disinfecting examination rooms, waiting areas, and restrooms
Dusting and cleaning light fixtures and baseboards
Cleaning and polishing floors
Disinfecting all high-touch surfaces such as door handles, light switches, and telephones
Properly disposing of medical waste
Whether you need a one-time post-construction cleanup or more frequent commercial janitorial services, we are happy to work with your schedule.