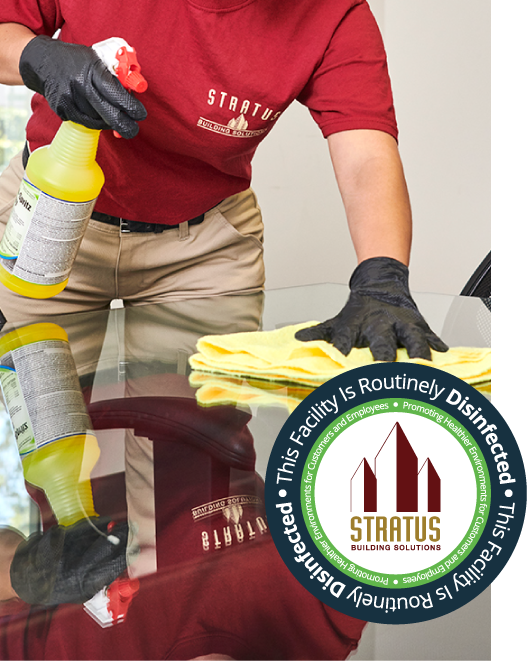 Janitorial Services

in Dallas-Fort Worth, TX
Stratus Building Solutions franchisees of Dallas is the name local business owners trust when it comes to caring for their properties. We offer our distinguished service for a wide range of industries, delivering unparalleled cleaning and an environmentally friendly approach that allows you to stand out while keeping your space spotless. With our commercial cleaning services in Dallas-Ft. Worth, Texas, nothing is holding you back from having a consistently healthy and productive space for your operation.
Protecting Your Facility with Commercial Cleaning Services
Cleaning products are major contributors to indoor air quality issues in today's closed environments. Many contain caustic, volatile organic compounds (VOCs) which may contribute to respiratory irritations, headaches, and other symptoms, particularly when children and those with already compromised immune systems are exposed, such as in places like daycares and dialysis centers. That's why we select all our materials, processes, and equipment for their environmental attributes.
Contact Us
Get in Touch
Provide a healthier environment for your customers and employees, inquire today about what Stratus can do for you.
---
The Office
Serving Area:

Dallas-Fort Worth

Address:

2331 Farrington Street Dallas, TX 75207

Phone:

(972) 391-7011
---
Business Hours
Monday - Friday - 9am to 5pm
Saturday - Closed
Sunday - Closed
Eco-Friendly Office Cleaning Services for Dallas-Fort Worth
Our franchisees' solutions center on one thing above all: making your space as comfortable as possible for the people who work, innovate, and get the service they need from your facilities. That starts with the right tools for the job. From microfiber cloths and mops to UV sanitation, our franchisees and their janitorial cleaners utilize modern technology to make the most of every moment we spend on your property.
We don't stop there, though. Our specialty is adapting with the times and constantly evolving our capabilities to better serve our clients. Whether you operate an office park or a hospital, take advantage of our superior versatility when you need a company with the capacity to handle any cleaning situation. You can turn to our team for anything from basic janitorial work to more focused services like: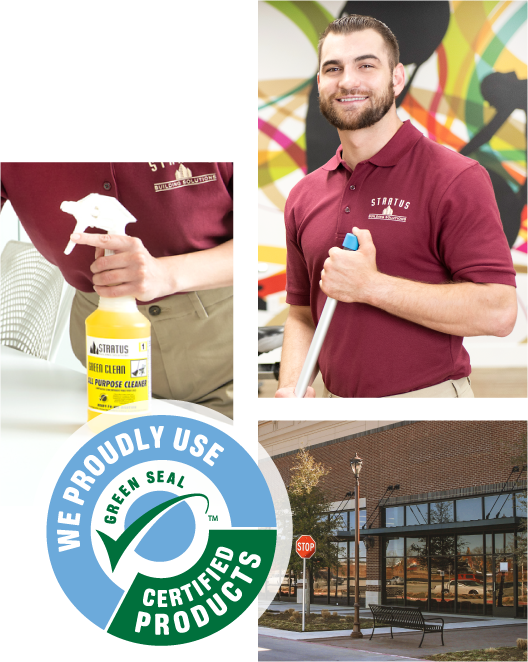 ---
Call us today and receive a free quote on customized janitorial services
---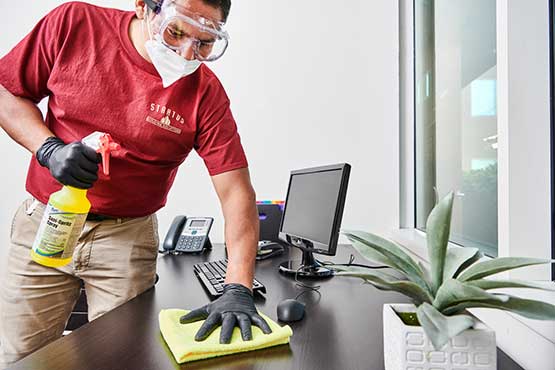 Commercial Cleaning Services for Your Business
There's no shortage of advantages to choosing our franchisees for all your cleaning challenges. From our green approach to our customizable menu of services, we give you the freedom and power to keep your facilities in their best shape – no matter how big your operations are. The most important reason to select Stratus franchisees, however, is the depth of knowledge we provide on every job.
No matter how much you know about your property, unexpected needs inevitably arise with a thorough deep cleaning. Because we have so much experience in our industry, we never have to throw our hands up in defeat when we encounter a new challenge. Instead, our franchisees have a solution ready for you at every turn. That's what makes us the commercial cleaning company you can count on to get the job done right the first time, every time.
Contact us for help scheduling the comprehensive cleaning service you deserve. We proudly serve Dallas-Ft. Worth, Texas, and the surrounding areas.
---
Call us today and receive a free quote on customized janitorial services
---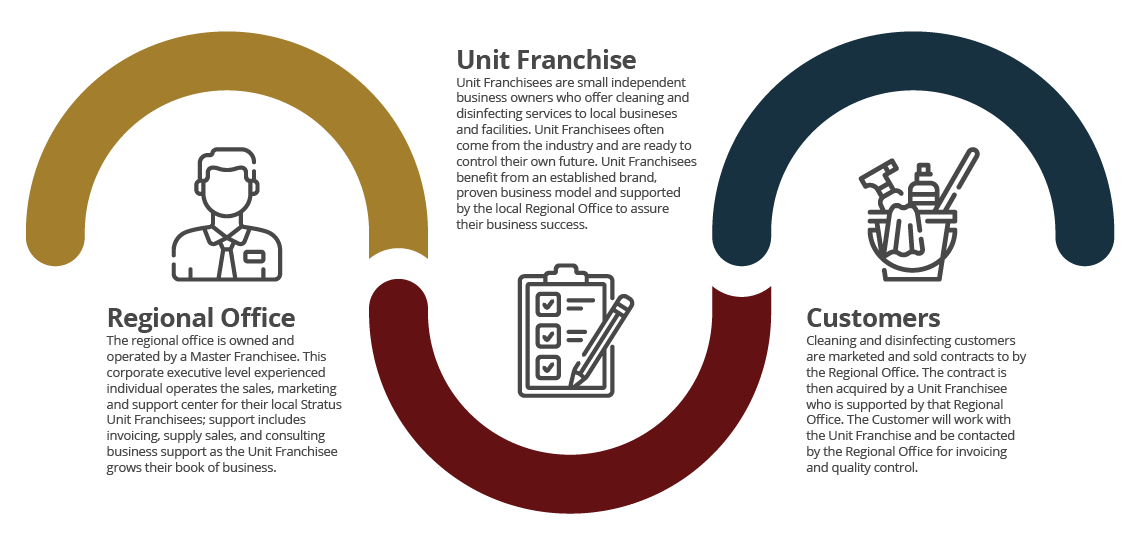 ---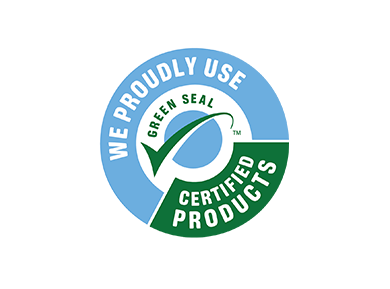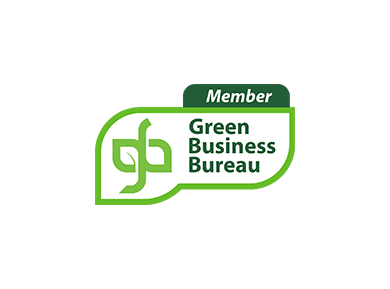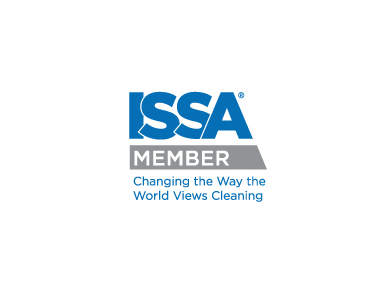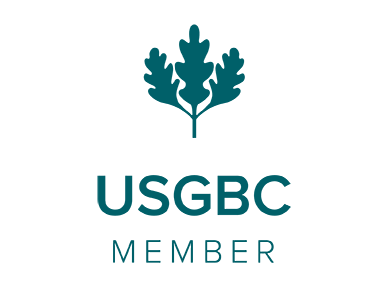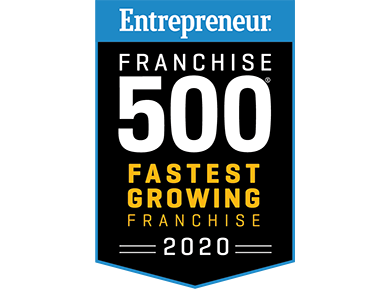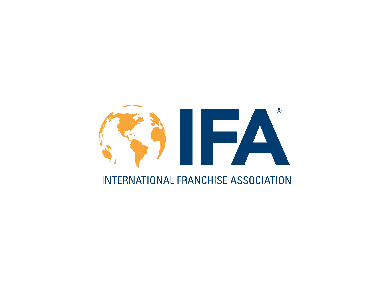 ---
---
Call us today and receive a free quote on customized janitorial services
---