Commercial Cleaning Franchise Opportunity in Southeast Louisiana
Stratus Building Solutions is committed to offering eco-friendly commercial cleaning franchise opportunities in New Orleans and Baton Rouge. Our brand is constantly looking to expand and is a great opportunity. Our owner-operators can get started for as low as $1,000 down, and we provide them with regionally based training and support so that they can offer exceptional services. With some of the lowest costs in the industry, we can help you set up your own business and be your own boss.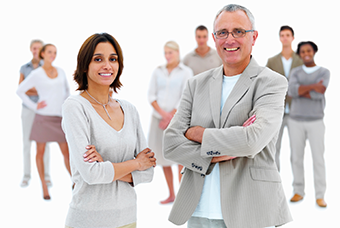 Why a Stratus Franchise?
Stratus Building Solutions provides an environmentally friendly commercial cleaning experience driven by entrepreneurial, small business owners and regional support centers... Learn More.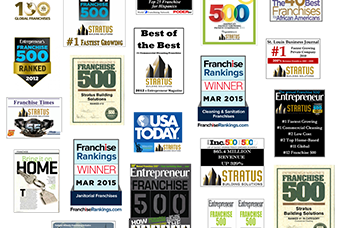 Award Winning Opportunity
Stratus Building Solutions thrives as an innovative franchise company in the Commercial Cleaning Services Industry, gaining top recognition from Entrepreneur Magazine in 2016, 2017 and 2018... Learn More.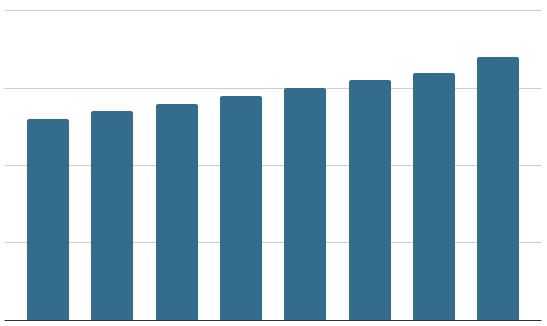 Why Janitorial Services?
The Commercial Cleaning and Janitorial Industry is one of the fastest growing service industries in the world today and is projected to continue to provide tremendous opportunity... Learn More.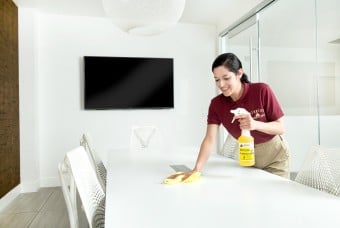 The Stratus Difference
Stratus Building Solutions offers a turn-key, janitorial service unit franchise opportunities... Learn more.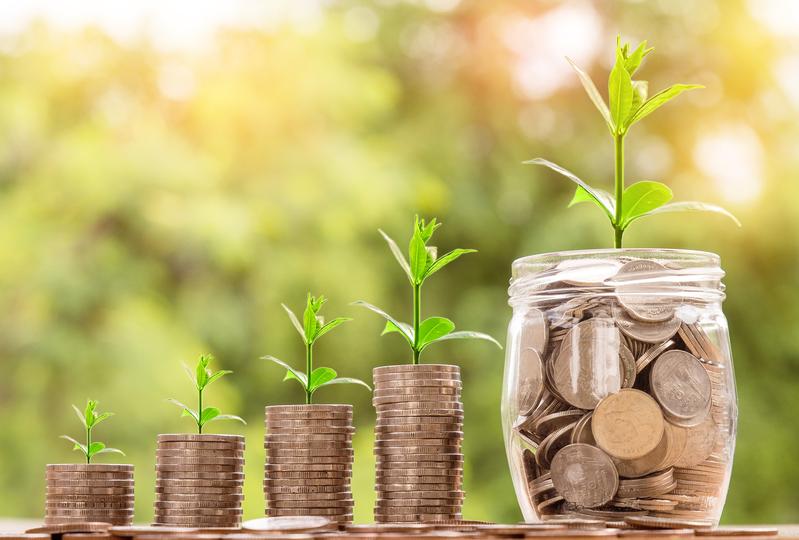 Success for Today and the Future
Stratus Building Solutions' Unit Franchise business model targets recurring revenue streams based on contracted services, assuring a consistent income for today and into the future... Learn More.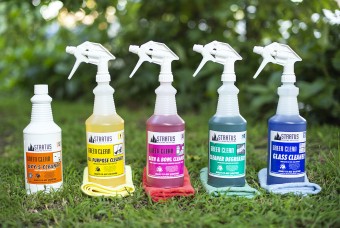 At the Forefront
In an ever-increasing health and environmentally conscious consumer market, the demand for Stratus® Green Clean services puts it at the forefront of the commercial cleaning industry... Learn more.
The Stratus Difference
The Stratus difference lies in providing exceptional services at affordable prices. Office cleaning is a recession-proof industry, and we'll provide you with the skills you need to grow. We offer guaranteed sales accounts and will make sure that any of your questions are answered.
Success With Stratus
Franchisees can find success with a turn-key business model from Stratus Building Solutions. Our company was named the fastest growing franchise in both 2011 and 2012 by Entrepreneur Magazine, and we were proud to be ranked in the 2016 Franchise 500 by the same publication. We were the first company in Entrepreneur Magazine history to break into the Top 50 Franchises in less than 10 years, and we owe our success to our highly skilled owner-operators.
Regardless of the size that you have in mind for your business, we can help you reach your goals. Our team is made up of hardworking franchisees who are ready to change their financial situations.
Your Success Is Our Only Business
Janitorial services that you'll be able to provide include window cleaning, restroom sanitation, pressure washing, carpet cleaning, and hard floor stripping and cleaning. We'll make sure you're equipped with the skills and tools to perform high-quality work that will exceed customer expectations. You'll have access to microfilter HEPA vacuums, UV-C sanitizing wands, and other products and materials that are environmentally friendly, including our own line of Green Seal-certified chemicals.
We're proud to offer an industry-leading green commercial cleaning and janitorial franchise opportunity in New Orleans and Baton Rouge. You can get started right away because all training is provided, and the business can be run on a part-time basis after your day job. Call us today to learn more.
Providing Cleaning Franchise Opportunities from New Orleans to Baton Rouge including Donaldsonville, Baton Rouge, Grenta, Thibodaux, Livingston, New Orleans, Pointe a la Hache, Chalmette, Hahnville, Convent, Edgard, Covington, Amite, Houma, Franklinton, and Port Allen.

4430 S. I-10 Service Road W.
Suite 101
|
Metairie
,
LA
|
70001
US
|
(504) 434-5340