Commercial Cleaning Franchise in Portland, OR
Have you always wanted to be your own boss? Take hold of that very opportunity now by purchasing a commercial cleaning franchise in Portland, OR, through Stratus Building Solutions. Own your own business for a down payment as little as $1,000. Join our growing number of green cleaning franchises across the country.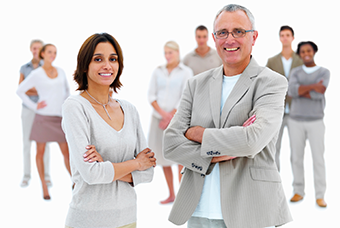 Why a Stratus Franchise?
Stratus Building Solutions provides an environmentally friendly commercial cleaning experience driven by entrepreneurial, small business owners and regional support centers... Learn More.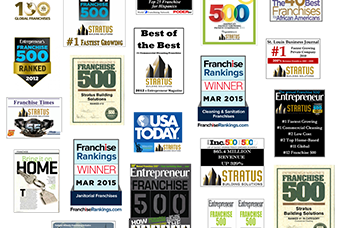 Award Winning Opportunity
Stratus Building Solutions thrives as an innovative franchise company in the Commercial Cleaning Services Industry, gaining top recognition from Entrepreneur Magazine in 2016, 2017 and 2018... Learn More.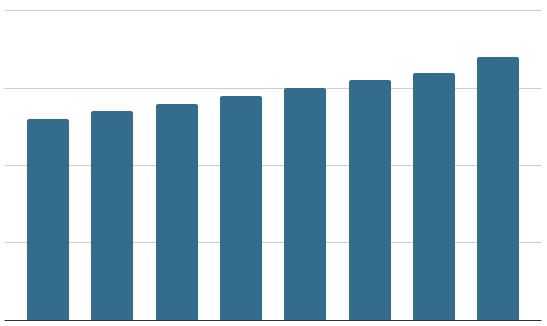 Why Janitorial Services?
The Commercial Cleaning and Janitorial Industry is one of the fastest growing service industries in the world today and is projected to continue to provide tremendous opportunity... Learn More.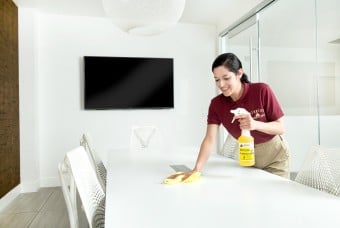 The Stratus Difference
Stratus Building Solutions offers a turn-key, janitorial service unit franchise opportunities... Learn more.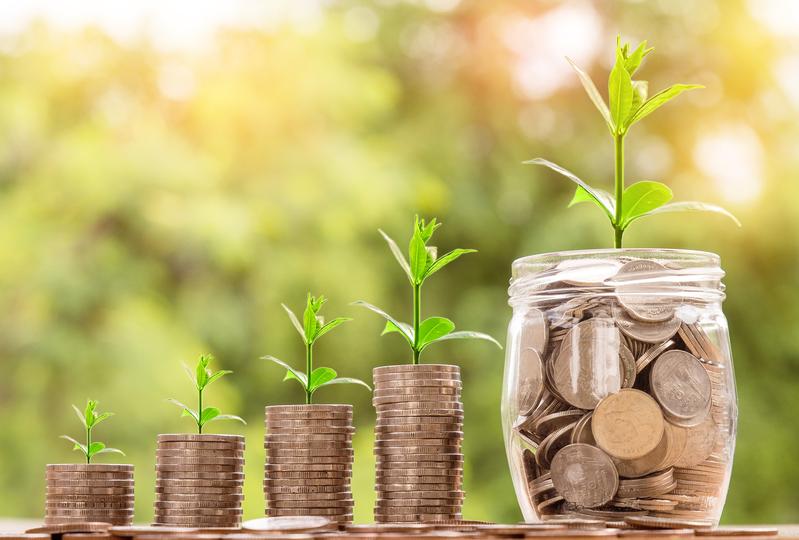 Success for Today and the Future
Stratus Building Solutions' Unit Franchise business model targets recurring revenue streams based on contracted services, assuring a consistent income for today and into the future... Learn More.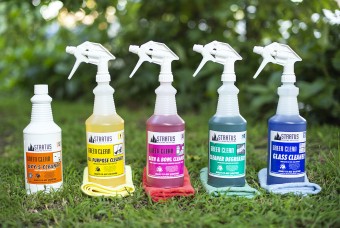 At the Forefront
In an ever-increasing health and environmentally conscious consumer market, the demand for Stratus® Green Clean services puts it at the forefront of the commercial cleaning industry... Learn more.
Training & Support to Promote Success 
With a franchise from our company, you buy into a turnkey operation. As we've been in business for more than 14 years, we know exactly what it takes to run a successful office cleaning franchise, and we have everything ready for you. You're not starting from scratch. Instead, we provide training and support.
All of our owners and their janitors undergo two weeks of extensive training in our green cleaning procedures. As a franchise owner, you have access to support during office hours, as well as after with a 24/7 emergency line. In addition, we provide:
$2 Million in General Liability Insurance Coverage
Workers Compensation
Theft Policy Coverage
$50,000 Janitorial Bond 
Taking Pride in Business Ownership
Owning a janitorial service franchise is something in which you can take pride. You and your janitors are providing a necessary service and doing so in an environmentally responsible manner. After all, Stratus Building Solutions has a reputation for providing the most comprehensive green cleaning options in the business. For more reasons to invest in your own franchise, take a look at some of our awards from Entrepreneur Magazine:
2017 #20 Fastest Growing Franchise
2017 Ranked #71 Overall on Franchise 500
2017 Ranked #2 in Category on Franchise 500
2016 #7 Entrepreneur's Fastest Growing Franchise
Top 100 Home-Based Franchise Opportunities for 2016
1st Company in History to Break into the Top 50 Franchises in Less Than 10 Years
1st Facilities Maintenance Provider to Break into the Top 20 Less Than 5 Years
Ranked 2016 Franchise 500
#1 Commercial Cleaning Franchise in 2012
Top 20 Ranked in 2010, 2011 & 2012
Cleaning is a recession-proof industry. After all, a business must be clean to attract customers and retain employees. Whenever you see a new company opening its doors, that's another opportunity for you as the owners of one of our commercial cleaning franchises. Reach out to us to find out how you can own your own business.

10373 NE Hancock St, Ste 132
|
Portland
,
OR
|
97220
US
|
(503) 343-5714