Franchise Opportunities in Oklahoma City, OK
Stratus Building Solutions gives you the chance to play an important role in the commercial cleaning industry by becoming a company franchisee. For as little as $1,000 down, you'll be able to run your own business in a recession-proof industry. You'll oversee your own mobile cleaning service operation that sends your team of cleaners to locations throughout Oklahoma City, OK.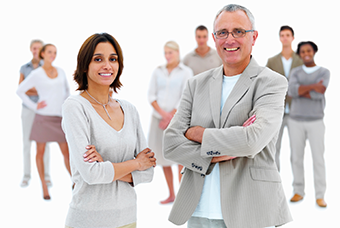 Why a Stratus Franchise?
Stratus Building Solutions provides an environmentally friendly commercial cleaning experience driven by entrepreneurial, small business owners and regional support centers... Learn More.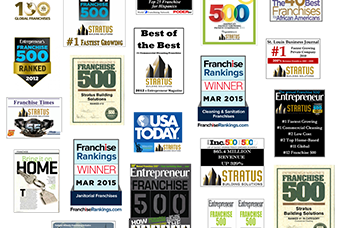 Award Winning Opportunity
Stratus Building Solutions thrives as an innovative franchise company in the Commercial Cleaning Services Industry, gaining top recognition from Entrepreneur Magazine in 2016, 2017 and 2018... Learn More.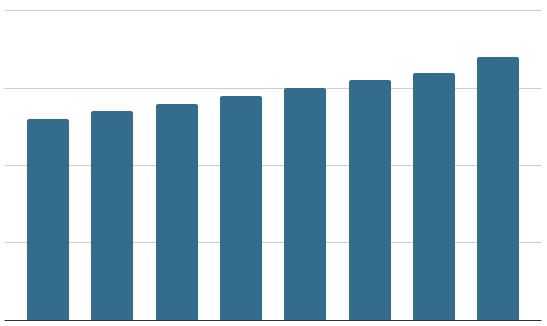 Why Janitorial Services?
The Commercial Cleaning and Janitorial Industry is one of the fastest growing service industries in the world today and is projected to continue to provide tremendous opportunity... Learn More.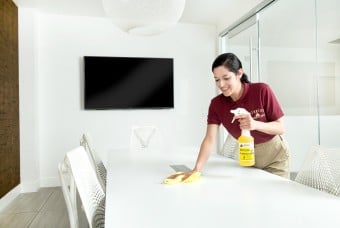 The Stratus Difference
Stratus Building Solutions offers a turn-key, janitorial service unit franchise opportunities... Learn more.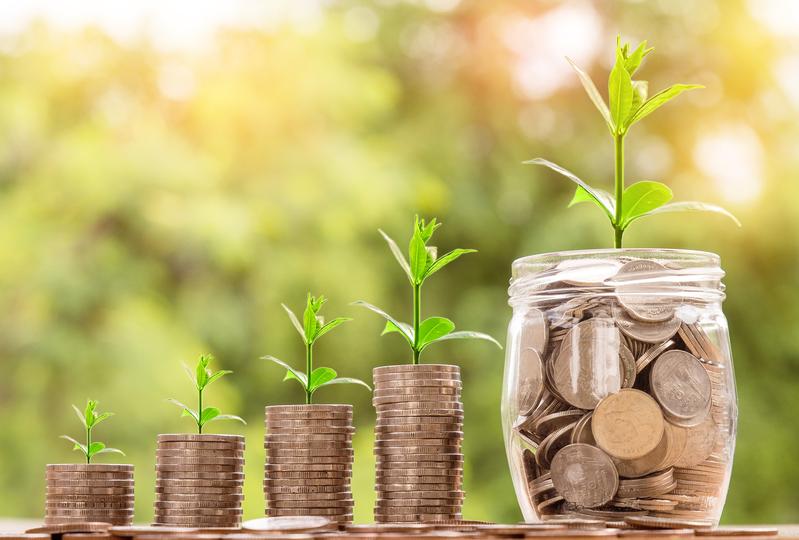 Success for Today and the Future
Stratus Building Solutions' Unit Franchise business model targets recurring revenue streams based on contracted services, assuring a consistent income for today and into the future... Learn More.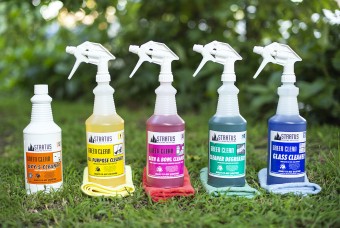 At the Forefront
In an ever-increasing health and environmentally conscious consumer market, the demand for Stratus® Green Clean services puts it at the forefront of the commercial cleaning industry... Learn more.
When you start, you'll be guaranteed sales accounts that will help you achieve quick success as an office cleaning specialist. Regionally based training and support will be available for you to learn dependable marketing strategies and management skills. You'll be treated in a friendly and professional manner any time you need to consult with us.
The Stratus Difference
We pride ourselves on offering one of the most affordable and reliable business opportunities available. Furthermore, we look forward to welcoming you to our family. Our company has earned top awards from Entrepreneur Magazine and was the first company in history to break into the magazine's Top 50 Franchises in less than 10 years. You can be even more assured in knowing that our brand is affiliated with organizations such as:
The Green Business Network
The Green Business Bureau
USGBC
VetFran
With your business, you'll be able to control your own workforce by hiring only high-quality janitorial service providers to join your team. Local clients will rely on you to provide recurring cleaning service on a weekly or monthly basis. You'll be doing even more good for your community by:
Making businesses cleaner and safer
Creating more jobs
Offering reputable service
Find success with a turn-key business model from Stratus Building Solutions. You'll also be your own boss as a commercial cleaning service franchisee serving the Greater Oklahoma City area. Contact us today to learn more about the ways that we can help you achieve success.

7700 N. Hudson Ave.
Suite 9
|
Oklahoma City
,
OK
|
73116
US
|
(405) 655-5586