An Affordable Commercial Cleaning Franchise in Maryland
Stratus Building Solutions serves two kinds of people: those who want commercial cleaning, and those who want their own commercial cleaning franchise in Greenbelt, MD. Both are available with ease, even if you aren't rich or don't have much ownership experience. We offer entry, management, and executive levels of investment with down payments as low as $1,000, some of the industry's most economical.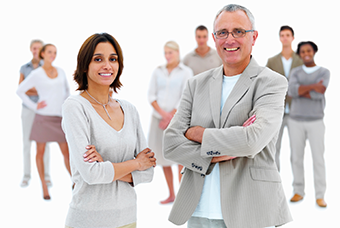 Why a Stratus Franchise?
Stratus Building Solutions provides an environmentally friendly commercial cleaning experience driven by entrepreneurial, small business owners and regional support centers... Learn More.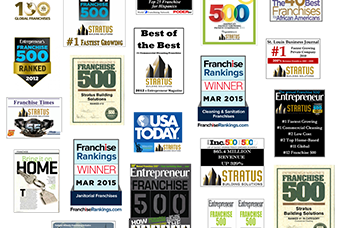 Award Winning Opportunity
Stratus Building Solutions thrives as an innovative franchise company in the Commercial Cleaning Services Industry, gaining top recognition from Entrepreneur Magazine in 2016, 2017 and 2018... Learn More.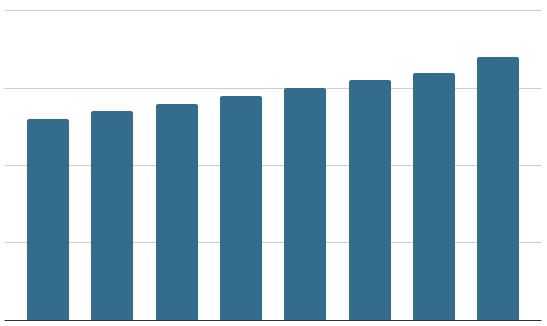 Why Janitorial Services?
The Commercial Cleaning and Janitorial Industry is one of the fastest growing service industries in the world today and is projected to continue to provide tremendous opportunity... Learn More.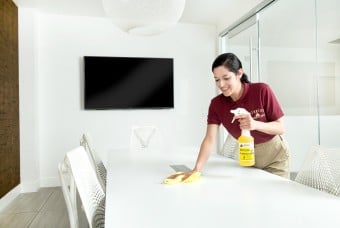 The Stratus Difference
Stratus Building Solutions offers a turn-key, janitorial service unit franchise opportunities... Learn more.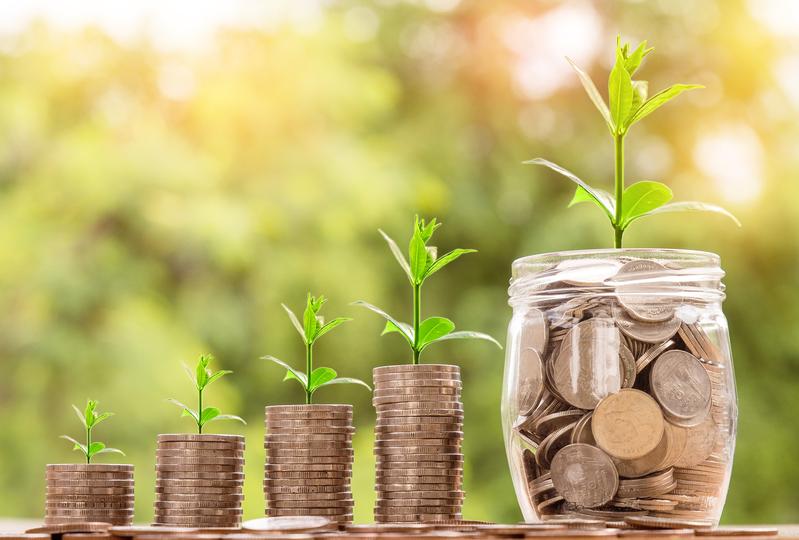 Success for Today and the Future
Stratus Building Solutions' Unit Franchise business model targets recurring revenue streams based on contracted services, assuring a consistent income for today and into the future... Learn More.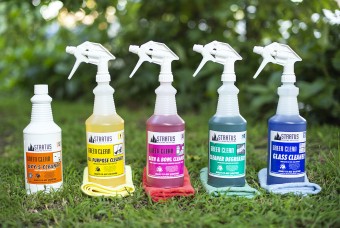 At the Forefront
In an ever-increasing health and environmentally conscious consumer market, the demand for Stratus® Green Clean services puts it at the forefront of the commercial cleaning industry... Learn more.
What You Get When Opening an Office Cleaning Franchise
By franchising with us, you get guaranteed sales accounts and regional support and training, so your investment is a relatively safe one. Better yet, our industry is one of the fastest growing there is, and we've got the awards and recognition to prove that. Every business needs cleaning, with more and more of them looking to green cleaning as their solution. You'll soon see that what we do is virtually recession-proof. Thanks to health codes and labor laws, cleaning isn't something many establishments can afford to skimp on.
Few janitorial service franchises go as far as we do to stick to eco-friendly methods. We use UV-C light, allergy-reducing HEPA filters, and microfibers. Our Green Seal-certified chemicals are biodegradable, nontoxic, and completely free of VOCs. Advantages like these get clients flocking to you for service they can feel good about.
Supporting Our Nation's Heroes
Stratus Building Solutions is proud to be a member of VetFran, an organization that provides franchising opportunities to veterans and their spouses. A successful commercial cleaning franchise is an excellent career for former soldiers and their families, and we're happy to offer any help they need to get started. Franchising with us often means an extra source of income and a chance to learn how to be your own boss--perfect for those who want to move up in the world. 
Contact us to learn more about how to become part of our franchise family. Our local business is located in Greenbelt, Maryland, and serves the neighboring communities too. 

7869 Belle Point Drive
|
Greenbelt
,
MD
|
20770
US
|
(301) 615-0202