Commercial Cleaning Franchise Opportunities in Des Moines, IA
Find success with a turn-key business model from Stratus Building Solutions. We offer cost-effective commercial cleaning franchise opportunities to local entrepreneurs in Des Moines, IA. For as little as $1,000 down, you can become a franchise owner-operator for a company that already has a solid reputation for providing reliable janitorial service. From comprehensive support and training to an existing customer base, you'll have access to everything you'll need to get started.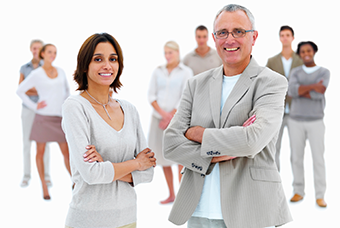 Why a Stratus Franchise?
Stratus Building Solutions provides an environmentally friendly commercial cleaning experience driven by entrepreneurial, small business owners and regional support centers... Learn More.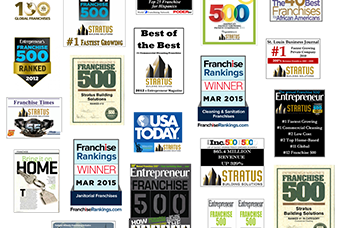 Award Winning Opportunity
Stratus Building Solutions thrives as an innovative franchise company in the Commercial Cleaning Services Industry, gaining top recognition from Entrepreneur Magazine in 2016, 2017 and 2018... Learn More.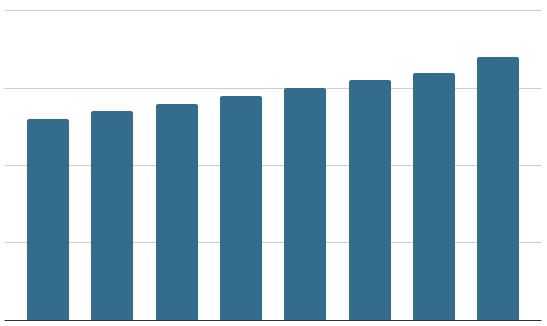 Why Janitorial Services?
The Commercial Cleaning and Janitorial Industry is one of the fastest growing service industries in the world today and is projected to continue to provide tremendous opportunity... Learn More.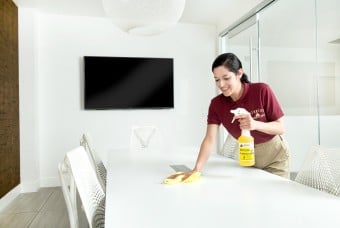 The Stratus Difference
Stratus Building Solutions offers a turn-key, janitorial service unit franchise opportunities... Learn more.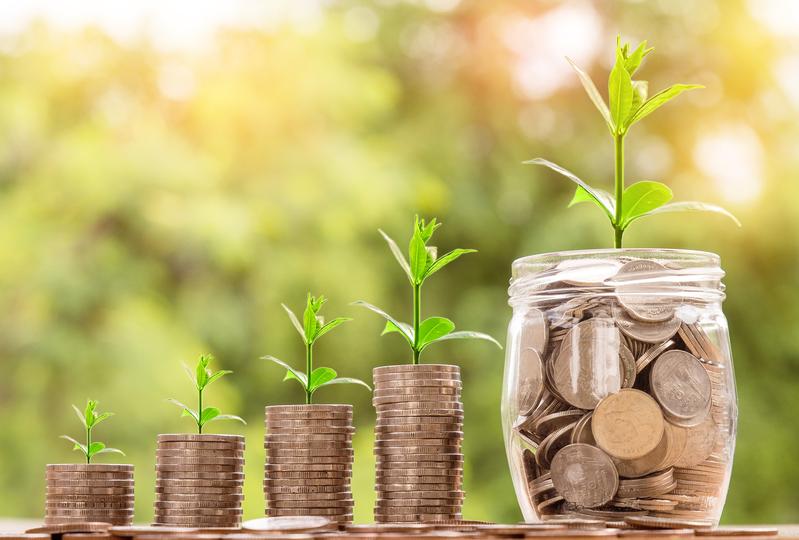 Success for Today and the Future
Stratus Building Solutions' Unit Franchise business model targets recurring revenue streams based on contracted services, assuring a consistent income for today and into the future... Learn More.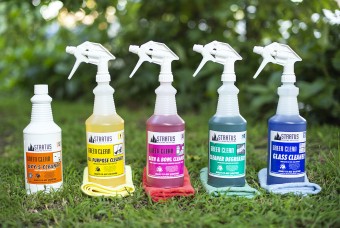 At the Forefront
In an ever-increasing health and environmentally conscious consumer market, the demand for Stratus® Green Clean services puts it at the forefront of the commercial cleaning industry... Learn more.
The Business Services Industry
Office cleaning is a recession-proof industry, so there will always be a need for reliable, professional services. You'll be sending well-equipped staff members to a variety of local clients, including commercial facilities, local retailers, schools, and office buildings. We'll further increase your odds of success by providing:
Guaranteed sales accounts
Regionally based training and support
Marketing and billing support
Branded cleaning products
The Stratus Difference
If you partner with us, you'll be able to take advantage of an industry-leading green commercial cleaning and janitorial franchise opportunity. Since we're an established national brand, name recognition for your new franchise won't be a problem. You'll have many appealing selling points to reference, such as our use of environmentally friendly products and some of the latest cleaning technology.
You'll also become part of a growing family that already includes more than 1,500 unit franchisees nationwide when you become an owner-operator. Our achievements as a franchise provider include being the first company in history to break into Entrepreneur Magazine's Top 50 Franchises in less than 10 years. We also maintain memberships in the following organizations:
USGBC
Green Business Bureau
ISSA
Green Business Network
Your success is our only business at Stratus Building Solutions. Because we have some of the lowest costs in the industry, you'll be making a smart investment. See for yourself why we're one of the Top 100 Global Franchises. Contact us today to learn more about our commercial cleaning franchise opportunities in the Des Moines area.
At Stratus Building Solutions®, we have developed a top ranking Franchise Program that affords you the opportunity, rewards and freedom that you truly desire. Franchises available in greater Des Moines, Cedar Rapids, Davenport, Sioux City, Iowa City, Waterloo, Council Bluffs and more!
You determine how fast and how big you want your business to grow. We'll do whatever it takes to help you reach your goals. If you're ready to explore a business opportunity with the kind of potential you've always dreamed about, we're ready to help you succeed.

1001 Office Park Rd, Unit 200
|
West Des Moines
,
IA
|
50265
US
|
(515) 505-3028