Commercial Cleaning Franchise Opportunities in Indiana
Now offering franchise opportunities in Indianapolis, Ft. Wayne, Lafayette and Bloomington! If you're ready to expand your portfolio and invest in a company that will reward you in the coming years, work with Stratus Building Solutions. You can consult with us in order to make the investment process easier for you. Rather than struggling on your own to build a brand in the commercial cleaning industry, we can provide you with the training and supplies you need to be successful.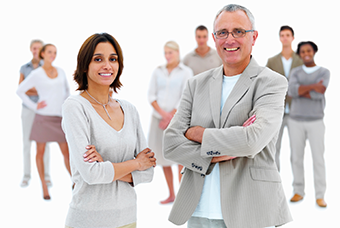 Why a Stratus Franchise?
Stratus Building Solutions provides an environmentally friendly commercial cleaning experience driven by entrepreneurial, small business owners and regional support centers... Learn More.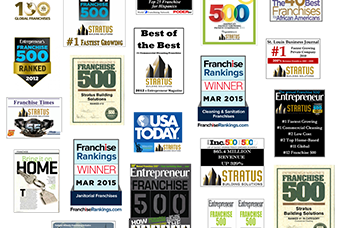 Award Winning Opportunity
Stratus Building Solutions thrives as an innovative franchise company in the Commercial Cleaning Services Industry, gaining top recognition from Entrepreneur Magazine in 2016, 2017 and 2018... Learn More.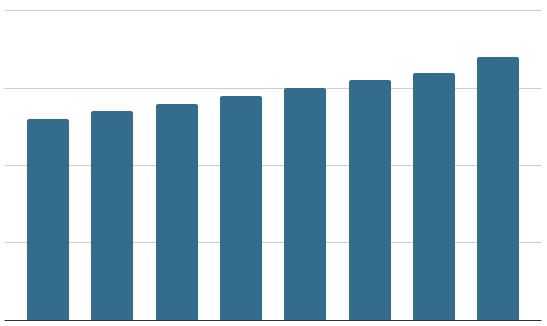 Why Janitorial Services?
The Commercial Cleaning and Janitorial Industry is one of the fastest growing service industries in the world today and is projected to continue to provide tremendous opportunity... Learn More.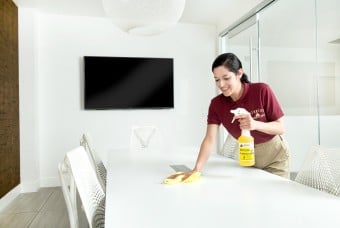 The Stratus Difference
Stratus Building Solutions offers a turn-key, janitorial service unit franchise opportunities... Learn more.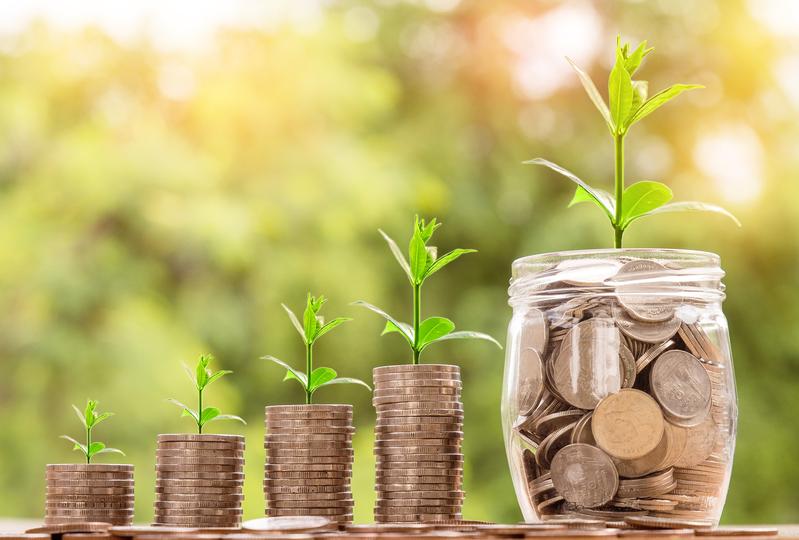 Success for Today and the Future
Stratus Building Solutions' Unit Franchise business model targets recurring revenue streams based on contracted services, assuring a consistent income for today and into the future... Learn More.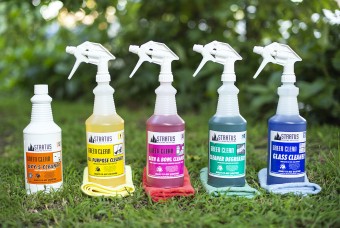 At the Forefront
In an ever-increasing health and environmentally conscious consumer market, the demand for Stratus® Green Clean services puts it at the forefront of the commercial cleaning industry... Learn more.
Startup Today
Our office cleaning franchise provides owners with some important benefits, including guaranteed sales accounts. We're a recession-proof industry, and our startup costs are extremely low. With our regionally based training and support, you will have access to valuable assistance so that you can improve your success rates.
Find success with a turn-key business model from Stratus Building Solutions. We specialize in janitorial services and commercial cleaning. Per Entrepreneur Magazine, we were the first company in history to achieve a spot in the Top 50 Franchises after less than a decade in business. In 2011 and 2012, we were recognized by Entrepreneur as the fastest growing franchise, and we were also the top cleaning franchise for 2012. We want to see you enjoy:
Monthly recurring revenue
Financial freedom
Building your own business
Our system ensures that owner-operators have the support so that they can focus on growth. The benefit of a commercial cleaning franchise is that this is one of the fastest growing industries in the country. As companies strive to reduce overhead, they're trading in large on-site janitorial teams for as-needed services where they only have to pay for the work that's actually performed. Expected growth in this market is tremendous as schools, shopping centers, gyms, day cares, and other types of businesses look to this cleaning model for their janitorial needs.
We're looking forward to meeting you and providing you with more information about Stratus Building Solutions, so call us today. Take advantage of our low buy-in to start your own commercial cleaning company serving the Indianapolis, Ft. Wayne, Bloomington and Lafayette areas. We have 16 different franchise options to suit your needs perfectly, ranging from small to large operations. Offering commercial cleaning franchise opportunities in Indianapolis, Ft. Wayne, Lafayette and Bloomington areas!

8555 Cedar Place Drive, Suite 114
|
Indianapolis
,
IN
|
46240
US
|
(317) 884-7797