Commercial Cleaning Franchise Opportunities in Honolulu, HI
If you're looking to invest in a recession-proof industry, consider Stratus Building Solutions. We have an industry-leading green commercial cleaning and janitorial franchise opportunity in Honolulu, HI. You can start your own business with as little as $1,000 down.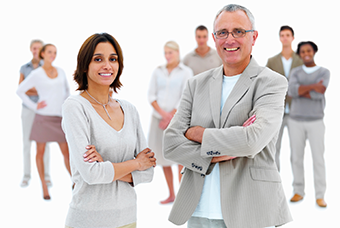 Why a Stratus Franchise?
Stratus Building Solutions provides an environmentally friendly commercial cleaning experience driven by entrepreneurial, small business owners and regional support centers. Since 2006, Stratus Building Solutions has become is the industry leader in green facilities maintenance. The company prides itself on offering exceptional, turn-key franchise opportunities. With a proven Stratus Building Solutions business model and a commitment to customer service, your own commercial janitorial service franchise has unlimited earning potential.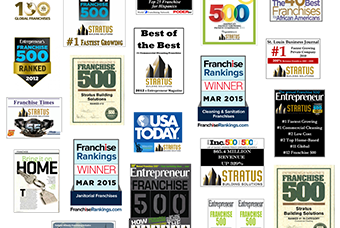 Award Winning Opportunity
Stratus Building Solutions thrives as an innovative franchise company in the Commercial Cleaning Services Industry, gaining top recognition from Entrepreneur Magazine in 2016 and 2017 for Top 20 Fastest Growing Franchise, #71 in the Franchise 500 and #2 in Category, recognition in the 2017 Top 100 Global Franchises, and ranking in the Franchise Times Fast 55 amongst others. Stratus prides itself on offering exceptional, turn-key franchise opportunities.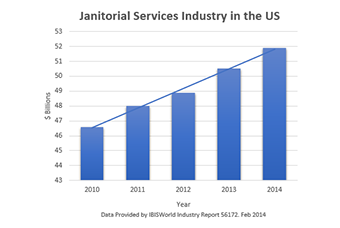 Why Janitorial Services?
The Commercial Cleaning and Janitorial Industry is one of the fastest growing service industries in the world today and is projected to continue to provide tremendous opportunity. Demand for green products and services has also profoundly increased, an area which Stratus successfully leads the commercial cleaning franchise industry. Frequent customers are schools, medical offices, shopping centers, warehouses, dealerships, religious centers, professional offices, daycares, retail stores, gyms and more.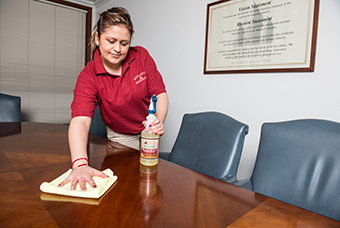 The Stratus Difference
Stratus Building Solutions offers a turn-key, janitorial service unit franchise opportunities. With the lowest investment costs in the industry and availabilities in major metropolitan areas, Stratus provides the nation's premier business opportunities in the commercial cleaning industry.
Success for Today and the Future
Stratus Building Solutions' Unit Franchise business model targets recurring revenue streams based on contracted services, assuring a consistent income for today and into the future. Many economists also label the commercial cleaning industry as recession-proof. It is distinctive in providing a continuous income even during an economic downturn, as proven by many existing Stratus franchises.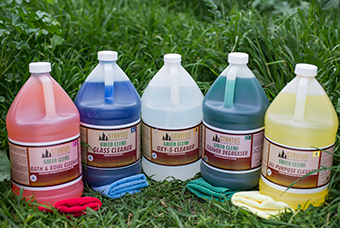 At the Forefront
In an ever increasing health and environmentally conscious consumer market, the demand for Stratus® Green Clean services puts it at the forefront of the commercial cleaning industry. Offering a range of special services, customizable options, state-of-the-art cleaning equipment with air-quality improvement components, and Green Seal Certified Stratus® Green Clean chemicals, Stratus Building Solutions® is second to none in green janitorial and the pursuance of cleaning for health.
Your Success is Our Only Business
• Guaranteed sales accounts
• Regionally based training and support
• The lowest costs in the industry
As one of the fastest growing service-related industries, we can help you achieve success for today and the future. We have 16 different options, so you can find one that fits your needs. Entrepreneur Magazine placed us in the Top 100 Home Based Franchise Opportunities for 2016. As a turn-key franchise, we include all memberships and insurance you require. We also provide training, sales and marketing support, and billing and collections services.
Green Janitorial Service and Office Cleaning
As awareness of health and environmental concerns grows, the demand for green cleaning services continues to rise. Our branded Stratus Green Clean products have earned us Green Seal-certified status. We use state-of-the-art cleaning equipment designed to improve air quality. We are also members of the Green Business Bureau and the Green Business Network.
Our business model is designed to help you build a successful business whether you're in a large, metropolitan area or a small town. Clients you can expect to serve include:
• Schools and day cares
• Medical and professional offices
• Shopping centers and retail stores
• Gyms
• Religious centers
The Stratus difference made us the #1 Fastest Growing Franchise for 2011 and 2012. When you choose Stratus for all your business needs, you'll have access to a large customer base and virtually unlimited growth opportunity and support.
Find success with a turn-key business model from Stratus Building Solutions. As an owner-operator, you have control over your future. Call Stratus Building Solutions to find out more about getting your commercial cleaning business in Hawaii started today.
As a Stratus Building Solutions Franchise, you benefit from:
Support from your regional office located in Honolulu. Support includes billing, customer account sales and training.
A steady income based on your franchise level purchased
The benefits of a business ready to run and a top awarded franchise model
Unlimited growth potential. Additional customer accounts will be provided to build your business at a pace that meets your needs.
No experience necessary
Lowest franchise start-up costs in the industry
Top-ranked franchise opportunities available on all of the Hawai'ian Islands including Oahu, Maui, Hawai'i, Kauai, Molokai and Lanai. Contact us today!