Commercial Cleaning Franchise Opportunity in Asheville, NC
Stratus Building Solutions can offer you a unique opportunity if you're looking for a new way to get a return on investment. We're focused on providing valuable commercial cleaning services, and you can join with us if you're based in Asheville, NC.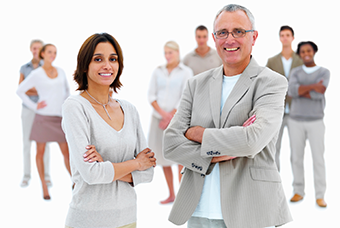 Why a Stratus Franchise?
Stratus Building Solutions provides an environmentally friendly commercial cleaning experience driven by entrepreneurial, small business owners and regional support centers. Since 2006, Stratus Building Solutions has become is the industry leader in green facilities maintenance. The company prides itself on offering exceptional, turn-key franchise opportunities. With a proven Stratus Building Solutions business model and a commitment to customer service, your own commercial janitorial service franchise has unlimited earning potential.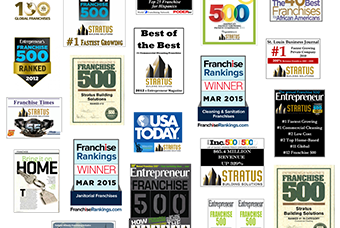 Award Winning Opportunity
Stratus Building Solutions thrives as an innovative franchise company in the Commercial Cleaning Services Industry, gaining top recognition from Entrepreneur Magazine in 2016 and 2017 for Top 20 Fastest Growing Franchise, #71 in the Franchise 500 and #2 in Category, recognition in the 2017 Top 100 Global Franchises, and ranking in the Franchise Times Fast 55 amongst others. Stratus prides itself on offering exceptional, turn-key franchise opportunities.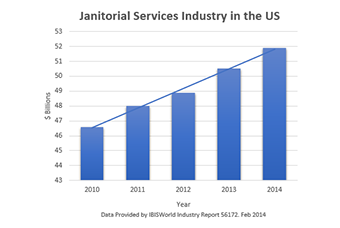 Why Janitorial Services?
The Commercial Cleaning and Janitorial Industry is one of the fastest growing service industries in the world today and is projected to continue to provide tremendous opportunity. Demand for green products and services has also profoundly increased, an area which Stratus successfully leads the commercial cleaning franchise industry. Frequent customers are schools, medical offices, shopping centers, warehouses, dealerships, religious centers, professional offices, daycares, retail stores, gyms and more.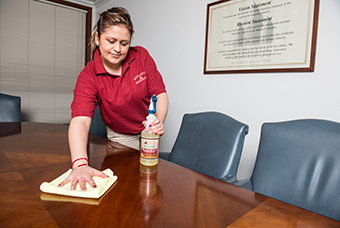 The Stratus Difference
Stratus Building Solutions offers a turn-key, janitorial service unit franchise opportunities. With the lowest investment costs in the industry and availabilities in major metropolitan areas, Stratus provides the nation's premier business opportunities in the commercial cleaning industry.
Success for Today and the Future
Stratus Building Solutions' Unit Franchise business model targets recurring revenue streams based on contracted services, assuring a consistent income for today and into the future. Many economists also label the commercial cleaning industry as recession-proof. It is distinctive in providing a continuous income even during an economic downturn, as proven by many existing Stratus franchises.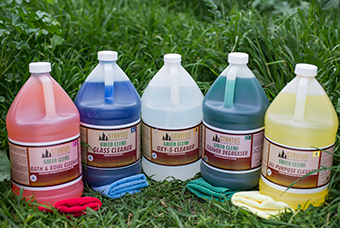 At the Forefront
In an ever increasing health and environmentally conscious consumer market, the demand for Stratus® Green Clean services puts it at the forefront of the commercial cleaning industry. Offering a range of special services, customizable options, state-of-the-art cleaning equipment with air-quality improvement components, and Green Seal Certified Stratus® Green Clean chemicals, Stratus Building Solutions® is second to none in green janitorial and the pursuance of cleaning for health.
The Stratus Difference
Get ready to find success with a turn-key business model from Stratus Building Solutions. You can help yourself financially not only today but also for the long-term. By putting in as little as $1,000 down, you can start generating income. You're guaranteed sales accounts, and you'll receive regionally based training and support related to operating and maintaining a sustainable janitorial service.
Our accolades illustrate our commitment to our owner-operators, who are located throughout the country. We've been recognized by Entrepreneur Magazine with the following honors:
No. 1 Fasted Growing Franchise of 2011 and 2012
No. 1 Commercial Cleaning Franchise of 2012
No. 71 overall in Top 500 Franchises of 2017
We believe that you'll be able to thrive with us as you embark on your office cleaning business. Since we have a strong leadership team that's ready to work closely with you, we'll be responsive if you ever would like to discuss anything with us. You can rest assured knowing that our industry is recession proof. We've set up our business model so that our owner-operators have some of the lowest costs in the industry.
Success for Today and the Future
Contact us right away if you'd like to learn more about starting a mobile business through Stratus Building Solutions. We have several investment levels, and our team can talk with you to determine which level might be ideal given your current situation. We'll make sure you have what you need to launch and implement a commercial cleaning venture that can serve Asheville and the surrounding areas.